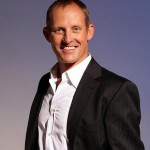 By popular demand Australia's Priscilla Queen Of The Desert The Musical, is set to return to Sydney for a strictly limited 'Goodbye Darling' season at its original home, the Lyric Theatre, from 7 October.
One of Australia's finest music theatre performers, Todd McKenney, will join the cast as principal character Tick when the lavish musical returns.
Tickets are now on sale through www.ticketmaster.com.au.

Source: B&T