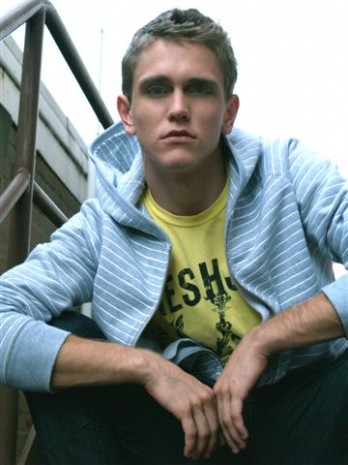 Todd commenced his training at Campbelltown High School of the Performing Arts. His passion for Dance and the Performing Arts led him to further his education at Brent Streets Talent Development High School. While completing his training, Todd gained extensive experience working as a Performer while studying. Credits include 'Dare to Dance' 7 Network, Variety Heart, Carols in the Domain, TV Turns 50, and other charity events. Todd is currently performing in the ensemble of Wicked. DanceLife caught up with Todd to chat about this awesome opportunity.
1. Tell us about your dance training growing up. What do youbelieve was the most valuable class you have ever taken and why?
My dance training started off as a hobby at a local dance school until I discovered it was I wanted to for the rest of my life. At this point in my career, I made the move to Brent St Studios to further my training. My favourite dance class growing up was hip hop and jazz but the class that I found to really help shape my style and technique was Ballet and Contemporary.
2. You have just scored a role in the ensemble of the mega hit musical Wicked. Tell us about the audition process?
My Agent, Instinct, had secured the audition for me months in advanced, so I didn't really think about it for a while! At the time of the auditions I started out with a Male dance call then was called back for another Male dance call followed by two more partnering auditions. After that I completed 2 vocal auditions. Then it was just waiting to see if I got offered a role in the show.
3. You relocated to Melbourne for the show. How have you adjusted to life without your family?
I definitely found it difficult at first being here without my family, however I got use to it pretty quickly as I have been so busy with the show!
4. Take us through a regular show night for you. From leaving the house to packing up and the end of the night and everything in between. Take us behind the scenes.
I wake up, have breakfast & pack my things go to arrive at the theatre by 1.00pm. We then have a half an hour physical and vocal warm up. About 1.30pm I start getting into costume doing my hair and have my mic check. Now we are ready for show #1, its 2pm. After the first show I have a break for an hour and a half, we usually all go and have a bite to eat or have a power nap. Now we need to get ready for the second show. I go home, wind down, sleep, get up and do it all again!
5. How are you coping with performing 8 shows a week? What tips have you been given to keep healthy and energetic?
At first I found it quite exhausting, but after time it becomes muscle memory. I find that eating healthy, resting my voice and looking after my body is the main key to keep fit and healthy for 8 shows a week. I have been given different techniques both physically and vocally to apply to my performance. I suppose I just love what I am doing, so it isn't that hard after al!

6. There is an amazing cast working on Wicked. How has it been working with the celebrity cast members including Rob Guest, Maggie Kirkpatrick, Anthony Callea and Rob Mills?
Working with some of Australia's most talented performers is a privilege and also inspiring! It makes want to have a lead role in a musical or follow in their footsteps. I look at them more as "role models" rather than "celebrities".