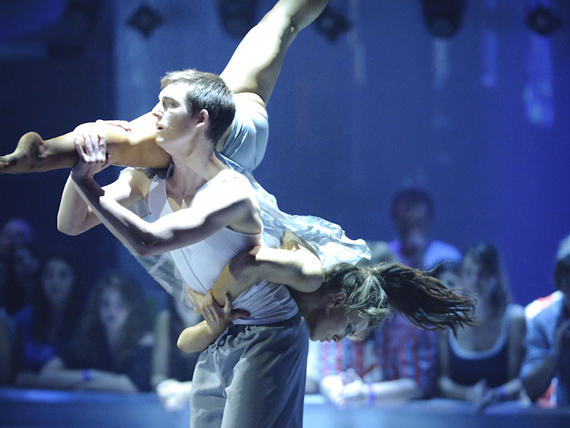 How does Fremantle and Channel 10 pick the choreographers you see on SYTYCD? Well with the help of the Choreography Consultant Juliette Verne (owner of Urban Dance Centre in Sydney). Basically choreographers are able to submit routines and concepts in around November for consideration of being a choreographer on the show. Considering the people making this dance show are from TV world and not the dance world they get in someone with experience and a grasp on the industry (Juliette) to help them out.
So once the choreographers submit their ideas they go back and forth a little while the TV team try and piece a plan together. The plan usually gets tipped upside down things change.
The choreographer then finds out that they love their concept but they want it done to a different piece of music and the idea tweaked a little.
Rehearsals… So your first rehearsal with the duo is for about 4 hours but minus an hour as they film you for about an hour. This is the package you see on the show "wow this is hard stuff" etc.
The next rehearsal is for about another 4 hours on the Wednesday, uninterrupted with no filming time. After this they have a few tech rehearsals then on the Friday the choreographer has 20 mins to work with the camera angles and have one last pep talk to the dancers. Friday night they perform it.