The Little Prince
An Extraordinary Adventure
Following its upcoming West HQ season at the Sydney Coliseum Theatre, the innovative stage production of The Little Prince will head to the bright lights of Broadway, New York. Australians still have the opportunity to experience this spectacular production at the Sydney Coliseum from 1 January 2022 for a strictly limited season before it heads to the Big Apple.
Based on one of the best-selling and most translated books ever published, The Little Prince is a theatrical spectacular filled with dance, aerial acrobatics and ground-breaking video mapping technology that bring the classic adventure story loved by generations to life.
Producer Liz Koops of Broadway Entertainment Group said, "In the words of the Little Prince, one sees clearly only with the heart. This dynamic production will open hearts and tug at the emotions of theatergoers at a time when all of us are searching for human connection."
Australian born, Koops has produced shows internationally for over 25 years. She has toured productions in 40 countries and this will be her 3rd production on Broadway. She said "We are particularly touched that The Little Prince has captured the hearts and imaginations of audiences at home. Our sell-out engagement at Sydney Opera House earlier this year confirmed this uplifting escapist story certainly resonates in modern times. Australian audience appreciation has been key to the early and ongoing success the show has enjoyed to date".
"We are so grateful for the warm Aussie reception received and as the first major international theatre production that will perform in Sydney following recent lockdown we are thrilled to be able to present – due to overwhelming demand – direct from Paris – a strictly limited 3 week return season at the Sydney Coliseum Theatre. It is very special to have the opportunity to be able to bring this stunning first-class theatre production to even more Australian arts lovers and families before the bright lights of Broadway."
"West HQ is delighted to be a part of The Little Prince's ongoing extraordinary journey and present a show of this calibre at the Sydney Coliseum Theatre. This summer Australians will not need to factor in the difficult logistics of border restrictions to enjoy an internationally renowned theatrical spectacular in our world-class venue. We look forward to welcoming Sydneysiders to West HQ – offering free parking, exceptional dining options and an astonishing Broadway-bound production." said Richard Errington, CEO, West HQ.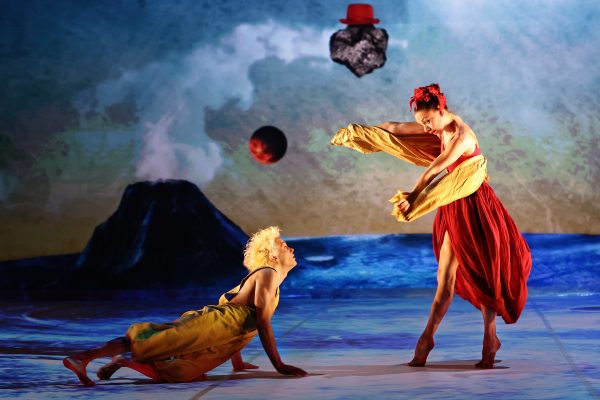 The grand-scale performance brings to life the tale of an aviator lost in the desert who meets the Little Prince who has flown from one planet to another meeting compelling characters in a vivid dreamlike universe of dance, costumes, music, acrobatics, and ground-breaking video mapping technology that immerses audiences in an extraordinary adventure.
The award-winning creative team for The Little Prince is led by director and choreographer Anne Tournié, with libretto adaptation and co-direction by Chris Mouron; original music by Terry Truck; video design by Marie Jumelin; costume design by Peggy Housset; lighting design by Stéphane Fritsch; sound design by Tristan Viscogliosi; hair and makeup by Carmen Arbues Miro; and props by Aureìlie Gandilhon.
 The show's international company includes Lionel Zalachas as The Little Prince, Aurélien Bednarek as The Aviator, Chris Mouron as The Narrator, Laurisse Sulty as The Rose, Adrien Picaut as The Businessman, Antony Cesar as The Vain Man, Andrzej Aleksander Kamienski as The Drunkard, Marcin Janiak as The Lamplighter, Srilata Ray as The Serpent, and Dylan Barone as The Fox. Marie Meuge and Joan Bertrand are the company swings.
Don't miss the opportunity to immerse yourself in a uniquely innovative international stage production that will capture your heart and challenge your imagination.
The Little Prince
Sydney

– Sydney Coliseum Theatre
from January 1 – 23, 2022