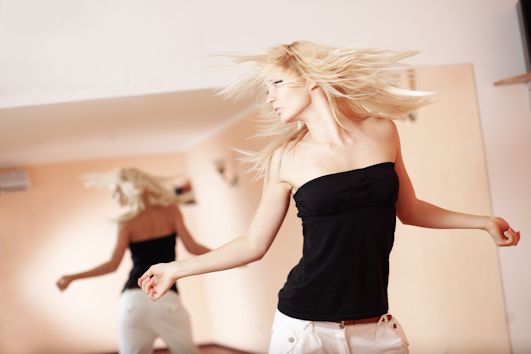 It has been a while since I have sat down to write something and for good reason – life just seems to take over!  All emerging performers can relate to this, regardless of if you are working in the industry, have an audition coming up or not, there always seems to be things to do.  Finding work, any work to pay the bills, but not a job that will keep you away from those precious auditions, or stop you from being able to prepare for one, and keeping your skills up so you can nail that audition when it does come around.  Networking, planning for the future, keeping on top of industry news and upcoming shows, being your own business (after all, who promotes you better that you?), AND taking a break sometimes.  If you are anything like me that last one sounds a little ridiculous but take it from someone who knows – take a break every now and then or you WILL burn out.  Trust me.
Now, if you are feeling overwhelmed just thinking about it all, I have put together a few practical tips to help you keep on top of it.
1. Get organised – Many of you are probably very organised people but if that is not you, make a few small changes in your life to make it easier. Get a diary or a calendar or a wall planner, something that works for you that can help you know when and where things are happening so you don't double book yourself or end up forgetting all together.  Even if your life is organised chaos, make sure you keep on top of things like your CV and showreel so it is ready to go when you need one tomorrow.
2. Prioritise- Make yourself a list (either physical or mental) of all the stuff you do, make sure you include everything that takes up your time and you feel is important.  Not just your job and rehearsals but things that you may need to get done once a month ie. writing an article 😉 then go down your list and put them in order.  You can do them in one big order or you can categorise them into a few groups. You might put things in different categories but as an example; work might be  #1 (you gotta make money right)  Then #2 is things like rehearsals, church, dance classes, singing lessons, sport club etcetera.  #3 would then be things that still need to be done but don't have a strict time to them like having coffee with a friend.
3. Make a plan – Once you have your list of priorities, make yourself a dummy timetable, like a plan for the average week – think like you had at school or do for uni (your diary works fine for this if you already have one).  Put things into the timetable in the order you prioritised them – that way if you have a clash between two things you already know which one comes first.  That avoids the awkwardness and guilt you feel when you have to turn one down.  Now I'm not saying stick to this like glue or make one for every week, life has to be flexible especially when those auditions show up but if you make yourself a basic plan, you will find yourself handling things a lot better, once you get into a routine life seems easier.
4. Put in some 'me time' – Make sure you include in your plan things you enjoy doing that are not work related.  Take some time to see a movie or catch up with a friend, or even better, just sitting at home reading – leisure time.  Make sure you get at least a day off per week, you may be happy without it but soon enough you will realise that you can work harder in the long run if you make sure you have some pit stops along the way.
5. Set goals – think about your future, I know it is clichéd but where do you want to be in 5 years? 10 years? Think about what you need to do to get there – take small steps along the way. Don't just say I want to open my own art gallery in 10 years, think about what little things you can be doing now so that you will get there.
6. Enjoy your 'B' life – When you are not working in the performance job of your dreams, make sure you treat yourself well and enjoy the life you have now, it will make a huge difference to not always be sitting around feeling depressed that there is no work. Find something you enjoy doing that you can live off, now or once you build up your skills and cultivate them.
7.  Keep inspired – keep people around you that motivate you, that help you in your quest.  Find soundtracks or movies that when you see them, they motivate you to keep going.  Keep pencils and paper on you all the time, you never know when you might get hit with an idea. Stick quotes on the walls of your room or in your diary.  Everyone goes through funks but make sure you can pull yourself out of them and always remember that nailing an audition is not measured by whether or not you get the job!
I hope these small tips will help you to keep climbing and working towards your dream, they are not all for everyone but if there is one thing in there that you try and it helps then I have succeeded.
And finally a little inspiration from me:
No matter how many mistakes you make or how slow your progress, you're still way ahead of everyone who isn't trying – Tony Robbins
Each day do a little something that gets you a little further towards the life you desire.  Although you might not notice all the good you are doing along the way one day soon you will look back at where you once were, then you at where you now are, and you will be amazed.  – Karen Salmansohn
Chookas!!