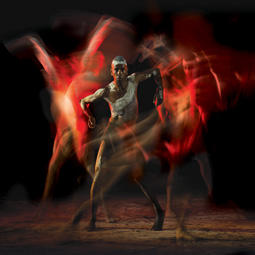 Australia's most successful Indigenous dance company, the critically acclaimed Bangarra Dance Theatre is celebrating its 20th Anniversary in 2009 with a national and international program of electrifying and innovative contemporary dance.
To celebrate Bangarra's 20th Anniversary milestone, Stephen has created a retrospective work called FIRE, featuring the most memorable and compelling elements of the company's repertoire during its extraordinary 20-year journey. The work traces Bangarra from its modest beginnings to its current status as an enormously respected and lauded dance company around the world.
Visit http://www.bangarra.com.au for more details. Show kicks off in Wollongong on 20th August.
WIN TICKETS TO FIRE!
DanceLife is giving away a double pass to FIRE in your city! Simply email win@dancelife.com.au with your Name, Age and City along with why you would like to see FIRE (25 words or less).