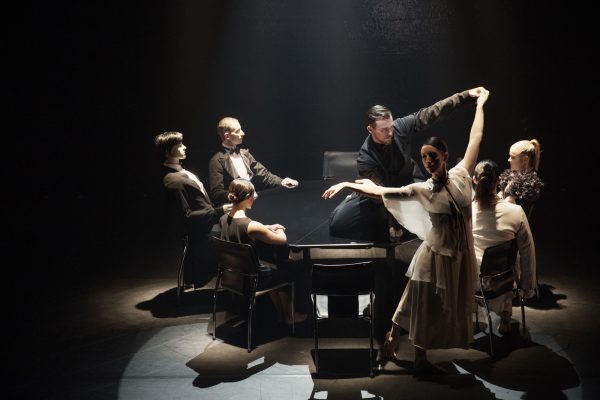 Expressions Dance Company to Tour Natalie Weir's Celebrated Work
QLD, NSW, NT | May – June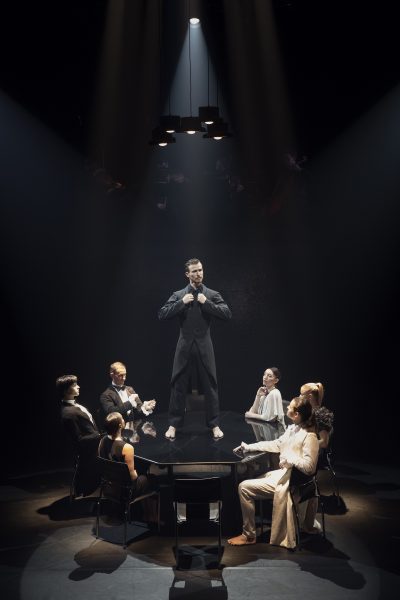 Innovative contemporary dance company Expressions Dance Company (EDC) will open their second show of the season – The Dinner Party –  in Brisbane in May before its heads out for a national tour of twelve regional cities.
The premise of the show is an elegant dinner party that is hosted by an influential young man for his manipulative guests, which is thrown into turmoil when power meets greed, ambition and jealousy. As the evening wears on The Dinner Party exposes society's insatiable desire for control and status and the power-play between the guests intensifies as the accusations start to fly.
Who really holds the power at this sophisticated table? And who will be in control by the time coffee is served?
Premiering to positive reviews in Brisbane in 2015, The Dinner Party (former title The Host), is gripping contemporary dance theatre from Queensland's award-winning Expressions Dance Company. The show (then knowns as The Host) received the Australian Dance Award for Outstanding Performance by a company in 2016.
You will be struck by the sublime costumes by celebrated Australian fashion designer Gail Sorronda, music recordings from Queensland's highly acclaimed Southern Cross Soloists and dramatic movement by internationally renowned choreographer, Natalie Weir.
"… a lively tasting plate offering the audience plenty to savour." Courier Mail
THE DINNER PARTY | Expressions Dance Company
BRISBANE

⏤ Cremorne Theatre, QPAC
10 – 18 May
Book here
ROCKHAMPTON

⏤  Pilbeam Theatre
Tuesday 28 May, 7.30pm
Book here
MARYBOROUGH

 ⏤ Brolga Theatre
Thursday 30 May
Book here
TOOWOOMBA

 ⏤ Empire Theatre – Armitage Centre, Heritage Bank Auditorium
Saturday 1 June 7.40pm
Book here
COFFS HARBOUR

 ⏤ Jetty Memorial Theatre
Thursday 6 June, 7.30pm
Book here
PORT MACQUARIE

 ⏤ Glasshouse Theatre
Friday 7 June, 7.30pm
Book here
WYONG

⏤ The Art House
Wednesday 12 June, 8pm
Book here
PARRAMATTA

  ⏤ Riverside Theatre
13 – 15 June
Book here
GRIFFITH

⏤ Griffith Regional Theatre
Wednesday 19 June, 7.30pm
Book here
QUEANBEYAN

⏤ Queanbeyan Performing Arts Centre
21 – 22 June
Book here
DUBBO

⏤ Dubbo Regional Theatre and Convention Centre
Tuesday 25 June, 7.30pm
Book here
ALICE SPRINGS

⏤ Araluen Arts Centre
Saturday 6 July, 7pm
Book here
DARWIN


Darwin Entertainment Centre
On Sale soon