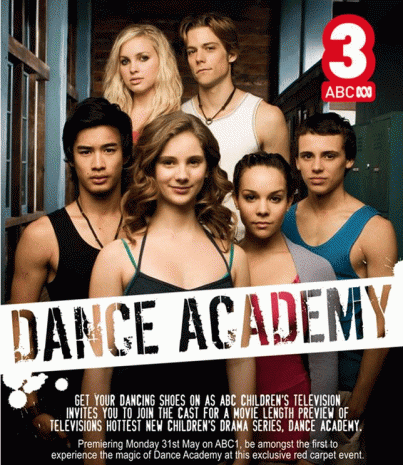 Here is your first look at the cast of Dance Academy, ABC TV's new 26-part, half-hour children's drama series coming to our screens Monday 31st May on ABC 3.
Joining the all-Australian cast is Tara Morice (Strictly Ballroom); AFI nominee for Best Young Actor, Tom Green; Dena Kaplan (Flight of the Conchords); Tim Pocock (X-Men Origins: Wolverine); and the 2009 Logie nominee for Best New Talent, Jordan Rodrigues.
Dance Academy is the story of 15-year-old, Tara Webster, (played by newcomer Xenia Goodwin) who has grown up on a farm in outback Australia and has always dreamt of becoming a dancer. When she makes it into the National Academy of Dance – the best school in the country – she is sure her life will change spectacularly.