Families, Step Right Up Again for the CIRCUS
Tickets On Sale Now for 7 Shows Only June 28-30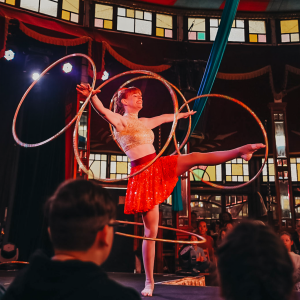 STEP RIGHT UP, STEP RIGHT UP Melbourne and once again prepare to enter a world of utter whimsy and wonder where your imagination will soar like never before, in this completely re-imagined family circus spectacular.
Following the absolutely overwhelming demand for tickets for their debut Melbourne season as part of the Comedy Festival in April, which saw the entire 16 show season sell out two days into their run, CIRCUS is returning to Melbourne these July school holidays in the glorious Athenaeum Theatre from the June 28-30 for 7 performances only.
CIRCUS is the latest trailblazer in children's entertainment; featuring world-class illusions direct from Las Vegas, impressive feats of acrobatics, mind-boggling juggling stunts poised high above the stage, and the classical, loveable Clown who will stop at nothing to get his chance to be a part of the show!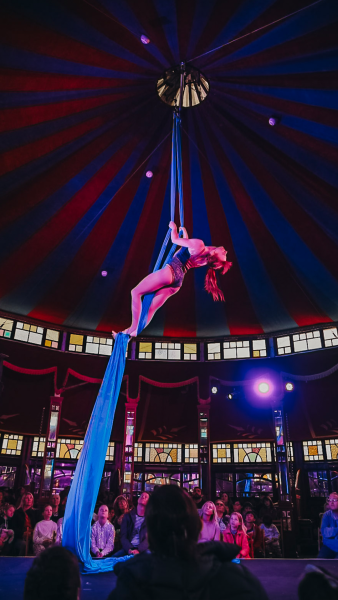 With the very best performers in the business, and enough side-splitting comedy to send any grow-up running for more, there's no simpler way to put it – this show truly has it all!
Prior to Covid-19 taking over the world, Showmen Productions – the creative team behind hit family shows CIRCUS and The Greatest Magic Show! – toured the globe, performing at Melbourne, Sydney, Perth, Adelaide and Edinburgh Fringe to critically acclaimed reviews and sell-out seasons in all cities.
CIRCUS is the latest creation from this powerhouse team and has so far in 2021 had two complete sell-out seasons in Adelaide Fringe and more recently Melbourne International Comedy Festival, receiving numerous 5 star reviews as well as winning the award of Best Children's Show in the Adelaide Fringe Weeklies.
This season will star several high-class Melbourne-based performers; including aerialist and hula-hoop extraordinaire, Jane Schofield, who has performed across the globe in productions including ROUGE and REBEL – two of the highest selling shows at Adelaide Fringe in previous years. Also joining them is one of the best jugglers in Australia, Richard Sullivan, who was trained by the best in the world in Stockholm, Sweden before returning to Australia to star in shows produced by companies including Circus Oz, YUMMY, Circus Trick Tease and now Showmen Productions.
More incredible acts will be announced soon.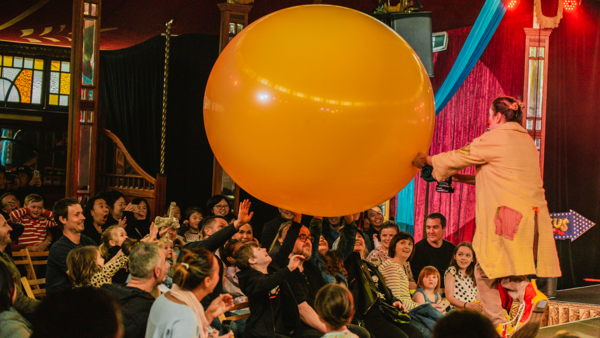 CIRCUS brings together years of experience in the industry and is the culmination of some of the most talented family circus performers on the Fringe circuit in a MEGA show teaching kids the importance of being different! Don't miss out on your chance to take a wondrous journey with the enchanting Ringmaster, and tumble down the rabbit hole as you get set to experience a bewildering and hilarious family circus show unlike any other before it; concluding with a powerful message to always embrace your weirdness and never lose sight of your dreams – no matter how wild!
www.showmenproductions.com.au/circus-the-show
CIRCUS
Athenaeum Theatre, 188 Collins St Melbourne
June 28 at 3pm (opening); June 29 at 11am, 1pm, 3pm; June 30 at 11am, 1pm, 3pm
Bookings:   www.athenaeumtheatre.com.au / PH: 9650 1500 or  www.ticketek.com.au / PH: 132 849