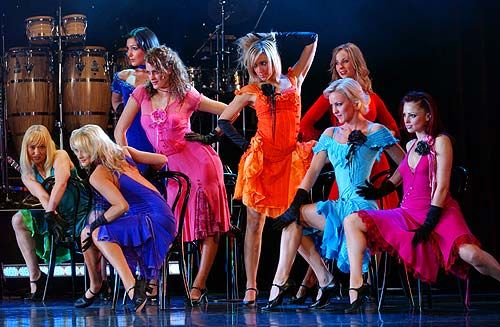 Yes, it's starting to burn again but no doctor needed here. Jason Gilkison is bringing back his popular show Burn The Floor for a limited season before heading to some place they call Broadway.
The Australian produced Burn The Floor features more than 18 international dancers, two singers and two percussionists- serving up an edgy, theatrical performance that takes the audiences on an emotional journey through the very essence of dance. There's the elegance of a classic Waltz, the raw vitality of Samba, Salsa, Tango, Swing and turbo-charged Jive – all delivered by this troupe of champion dancers, backed by live Latin percussionists, triumphantly taking the traditional form to dizzying new heights. Burn The Floor brings the drama and pure sensuality of dance to life, in a high-energy, two-hour spectacular that will leave you wanting more.
Burn The Floor will open in Newcastle on Wednesday 3 June 2009. Check out all the tour dates here http://www.burnthefloor.com.