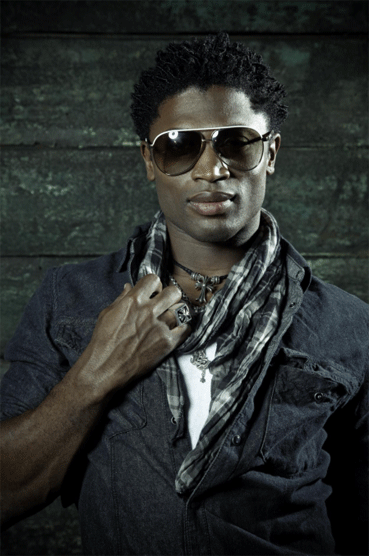 DanceLife recently caught with The Wilson Brothers (Marcel & Kevin) who are making waves as the next big choreographing duo in the USA.
The brothers exemplify the definition of professionalism and versatility. Their choreographic style is a fusion of jazz, contemporary, hip-hop, pop, and musical theatre. Their unique interpretation of music allows them to design captivating movement while mixing it with progressive visuals and staging.
During our chat the boys talk us through their career highlights, the transition from dancer to choreographer and more!
1 You have each had successful careers as dancers individually, what made you decide to join forces?
Marcel: We have always been inseparable as kids. We both went to the same Creative and Performing Arts school, competed in dance duos and groups at many dance competitions, both went to Oklahoma City University, and then decided to move to LA to pursue our dreams in entertainment. Our paths and passion for dance and choreography have always been intertwined. It wasn't even an option of us not working together as a team. Bringing our experiences and different job opportunities has made us very versatile and unique choreographers.
Kevin : We have spent so much time on and off stage together, it was inevitable. Being Marcel's younger brother, I have always looked up to him and valued his guidance. We both have had similar experiences in the industry yet at the same time so different. Working with different directors, choreographers, and fellow dancers we both have had distinct experiences in regards to movement quality, stage production and the creative process involved in working on a show. We decided that it was important for us to combine all of our knowledge and experience to develop a unique style in the industry.
2. Performing with some of the world's biggest artists including Beyonce, Cher, Janet Jackson and Britney Spears must have been amazing experiences for you both. What are you most memorable touring moments?
Marcel: Dancing for Janet was definitely a dream come true. I remember being in high school and friends writing in my year book " when you're famous and dance for Janet, don't forget about me." Everyone knew how much I respected and admired her as artist I believe putting that ambition and goal into the universe made my vision become a reality. Being the swing dancer for Janet's "All For You" Tour and doing other promotional jobs with her helped me realize the importance of determination, perseverance, and believing in yourself This formula has been the key to many of my opportunities.
Kevin: The "All For You" Tour with Janet Jackson was a life-changing moment. She was one of the reasons I became a dancer. Growing up, I always would watch her performances in awe because she has such a respect for her dancers. She expects the best, and inspired me to grow and work to be MY best. I remember for rehearsals for the tour, she took all the dancers to one of her favorite places, Anguilla. We rehearsed there during the day and spent time with her on the beach at night. It was an opportunity for us to get to know her and each other. That set the tone for our tour which was a tight-knit family environment. Also, on the Cher tour. It was normal for her to take us to the movies, go-karting, or pottery painting on our days off. In Australia, she took us to a animal sanctuary and we had a special up-close tour with the animals. We were able to hold koalas, feed kangaroos, and see some newborn wombats.
3. During your dancing careers you have performed in Broadway Musicals, what type of musical would you like to choreograph for?
Marcel: I love musical theatre! Bob Fosse is one of my "American Idols" as a choreographer, innovator, and visionary. He is someone who changed the face of musical theatre and developed a style that is a staple on Broadway, film, and television. Susan Stroman is another choreographer who has stepped up the game for musicals. We aspire to use our versatile skills and experience to choreograph a musical that is creative and allows musical theatre to go to the next level.
Kevin: I love shows like "Lion King", "In the Heights", and "Fela!", which have changed the face of Broadway. The innovation of the puppetry in "Lion King" coupled with the costuming was brilliant. The style of dance of "In the Heights" and "Fela!" were both ground-breaking because it had never been done on this level for Broadway. I would love to continue to explore different styles of dance, stage design and lighting. Musical Theatre is such a unique venue for entertainment because singing and dancing live , 8 times a week while trying to keep it fresh is a job within itself.
4. Many dancers find it difficult to transition into Choreography as a career. What do The Wilson Brothers bring to the table as a choreographic team?
Marcel: One thing our parents instilled in us, as kids, was versatility. I'm so thankful they did because in my opinion, that is one of the main ingredients to being a successful dancer and choreographer. Our training and dance experiences have shaped us into versatile choreographers. We expand our knowledge by doing research on different shows, choreographers, directors, and dancers to drive us to excellence. I believe if you don't know and learn about the pioneers and innovators of your past, you cannot create your own history and stamp in the entertainment business.
Kevin: Choreographically our voice has a wide range. Musicality is so important to our quality of movement. The tone, feel, and flow of the music really sets up how we stage and choreograph a number. Our experience with so many styles like tap, ballet, modern, jazz, and musical theatre has helped us develop a unique style. As a choreographic team, it is our goal also to create movement which not only the audience enjoys but dancers connect to and enjoy doing. When dancers are excited to do our choreography, the work seems to take on a life of its own and not just be stage performance but sometimes a life-changing or spiritual experience.
5. You have choreographed for television and live events. How differently do you approach each of these mediums?
Marcel: When choreographing for television and live shows, we pretty much dive into the choreography the same. The one difference with television are the camera shots and the different angles you get when watching the performance. With our James Brown Tribute on "Dancing With The Stars," we mapped out how we wanted it to be shot. I believe that's one reason why our choreography looked spectacular on television. We knew what elements worked and what was needed to capture the "feel good" moments for TV. For television and live events it's not always about the choreography, it's about what's visually captivating to your audience.
Kevin: It is so important to understand the intricate nuances necessary to draw in a live audience compared to a television audience. With live television, we choreograph for camera which is not always easy. Sometimes the choreography needs to be altered to fit the dancers in frame. Television requires a special "eye" for what works best for camera. We have grown as choreographers simply from having to think quickly on set and change choreography right on the spot. For live stage, the development process is a bit different. Rehearsal is the key to making the choreography look best. The audience is right there in front of the performers so the connection is immediate. The staging and movement needs to build to keep the audience intrigued. Television has changed the way people view entertainment . We are becoming accustomed to the quick edits, camera tricks, and revolutionary digital techniques used in television. It has set such a high standard and expectation for live stage because maintaining the audience's attention is one of the most important goals to us.
6. Where do you see yourselves in 5 years time?
Marcel: We want to use creativity, innovation, and vision to make us into creative directors and directors who will leave footprints in the entertainment industry. We want to inspire and influence others to have a dream and make it a reality!
Kevin: I see Marcel and I sitting together, next to the best directors, stage designers, choreographers, and dancers. We believe working with the best continues to force us to strive for excellence. We want to continue to grow, learn, and create. We want to keep art alive and moving forward while inspiring young dancers and choreographers to follow their dreams. Honestly, I would have never expected to experience and fulfil my dreams at this level. I danced because I loved the way it made me feel. Being from a small town doesn't mean you have to dream SMALL, dream BIG and the rest will follow.