Tasmania Gets its own Youth Ballet Program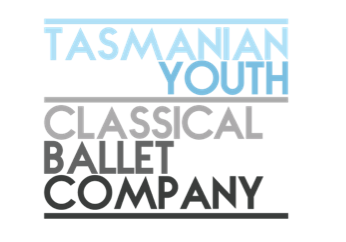 Aspiring young ballet dancers in Tasmania will no longer have to travel to Sydney or Melbourne to develop their training in their pursuit of a career in dance.
The Tasmanian Youth Classical Ballet Company (TYCBC) is the initiative of local dance teachers, Michelle Williams and Shayne Davies, wanting to provide a more formal training pathway for aspiring Tasmanian ballet students, and fill the gap between local studio training and full-time dance studies.
TYCBC director, Shayne Davies said "The Tasmanian Youth Classical Ballet Company is an exciting development for ballet in the State. The Company will enable students from dance schools around the State to work together and inspire each other".
Only for dancers under 18 years, Ms Davies said the program offers the members artistic and technical training to complement their own dance school training – filling an existing gap in Tasmania between studio training and full-time ballet schools and companies interstate. "The company will give students access to more training and experience with students of similar ability. When they reach 14 and either are not suitable for full time studies, or cannot take up full time dance interstate, then this Company is an option for them to continue dancing at an elite level."
The first auditions for the Company were held in February in front of the Company's Patron, Justine Summers, former principal of The Australian Ballet.
TYCBC executive producer Michelle Williams said "We are excited to have Patron Justine Summers involved in the Company. She joined the Australian Ballet in 1989 and was promoted to soloist in 1992, senior artist in 1994 and principal in 1996. Without doubt, she is Tasmania's greatest-ever ballerina and one of Australia's best ballet dancers. Justine won a 2005 Helpmann Award as best female dancer."
Justine Summers will also be conducting Masterclasses with the company dancers throughout the year.
Twenty dancers between the ages of 11-17 years were selected for the Company's first intake, to be led by full-time ballet teacher Shayne Davies.
The successful 2016 company members are: Isabelle Adams, Eva Baonza, Claudia Barker, Dayla Bowman, Campbell Braithwaite, Georgia Culpepper, Gabrielle de Vriese, Molly Everett-Matthews, Maisie Harrison, Lizzie Johnstone, Katy Johnstone, Elise Kolka, Heath Kolka, Jocelyn Lowther, Emily Masters, Nina Ovens, Mia Schuemaker, Georgia Taylor, Mary Walsh and Selina Young.
Dancers have began training which will take place weekly from February through to December. There will be a launch performance at the end of the year to showcase the dancers and TYCBC will also be involved in other creative performing arts projects around Tasmania throughout the year. All dancers are required to re-audition for the following year's intake.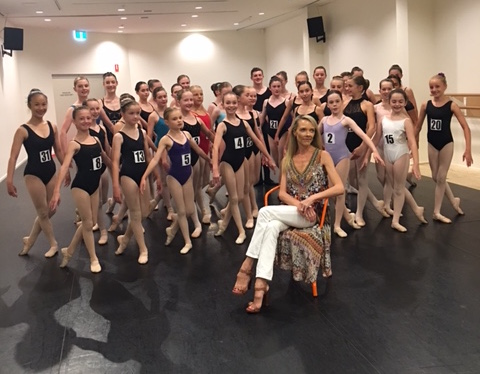 To contact TYCBC email tasyouthclassicalballet@gmail.com