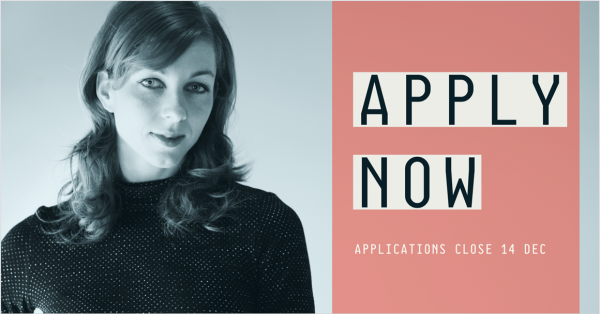 Applications Open for 6th Tanja Liedtke Fellowship
Closes December 14
The 2019 Tanja Liedtke Fellowship is offered by the Tanja Liedtke Foundation in partnership with Berlin's ada Studio and Australian Dance Theatre's International Centre for Choreography (ADT ICC).
The Tanja Liedtke Foundation was established in July 2008 in honour of the dancer and choreographer, Tanja Liedtke. The Foundation draws its focus and energy from the inspiration of Tanja Liedtke, her determination, her passion and her unique vision. The Foundation seeks to achieve this by encouraging, supporting and celebrating a dynamic spirit of creative adventure in choreography and dance practice, and by enabling exciting opportunities for a broad range of dance artists. The Fellowship program reflects this vision.
In 2019, the ADT ICC will be managing the Fellowship application process in partnership with the Foundation.
The 2019 Fellowship program takes place from 29 July – 25 August 2019 (exclusive of international travel days). The Fellowship is open for applications from Australian dancers/choreographers between the ages of 20 and 35.
The two key objectives of the 2019 Fellowship are:
To provide a program of opportunity for an emerging Australian dancer/choreographer to expand and develop his/her creative boundaries;
To enable young and emerging artists to meet and work collaboratively in the context of international exchange and experimentation.
Open to dancers and choreographers who have not had extensive experience in Europe, this is an incredible opportunity for creative development, artistic exchange, study and international networking. Fellowship includes a return flight to Berlin and €3000 budget.
Previous Fellows have included Anthony Hamilton, Katarzyna Sitarz, Joseph Simons, Gabrielle Nankivell & Lauren Langlois.