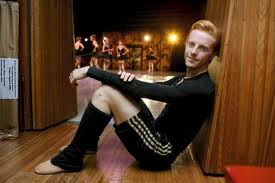 Steven McRae awarded Young Australian Achiever of the Year in the UK
Principal Dancer of the Royal Ballet wants to inspire other children to chase their dreams
Marking Australia Day abroad has taken on an extra special meaning for Royal Ballet Principal Steven McRae, who has been named Young Australian Achiever in the UK 2014 by the Australia Day Foundation.
The 28 year-old's dream career run has taken him from his first jazz and tap classes as a child  to tapping at the Sydney Olympics, becoming the Royal Ballet's youngest Principal dancer and performing as guest Principal with renowned international ballet companies.
Steven's remarkable story has evoked comparisons to the fictional dancer, Billy Elliot. Steven grew up on the drag racing circuits of Western Sydney where his family competed professionally. He soon realised he was destined to star on stage rather than on the track after his sister took him to an impromptu dance class when he was just seven years old.
Not content to simply revel in his own success, Steven is instead using his journey of hard work, passion and determination to inspire children to chase their own dreams through a co-created Manga Ballet Hero fantasy series, which is gearing up for worldwide release.
The illustrated stories feature dance characters including Steven himself, and he hopes along with providing inspiration they'll help to change the public perception of ballet and dance in general.
The Australia Day Foundation accolade is especially significant for Steven this year, as he will be performing his favourite role of Romeo with the Queensland Ballet in July. It's a return to what was his treasured first Principal role in a full length ballet.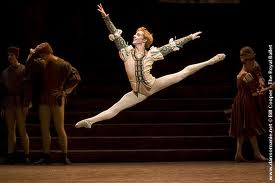 Steven said: "I am honoured to be receiving this award and delighted to be recognised for my work by my home country. I am proud to represent Australia in everything that I do, and I look forward to sharing much of what I have learnt and experienced abroad with everyone in Australia in the future."
Australia Day Foundation Director,  Dick Porter said: "The Australia Day Foundation is thrilled to give Steven this award – for someone of his age to have achieved so much and represented Australia on the world stage is truly remarkable and an inspiration to young people everywhere."
"He joins Harry Kewell, Tim Minchin, and last year's winner Rebecca Richards in an illustrious list of young Australians recognised for flying the flag for our great nation in the UK."
Other winners include leading writer, lecturer, historian and world-expert on Antarctica, Meredith Hooper, who was awarded the prestigious title of Australian of the Year in the UK.
Meredith has worked tirelessly for more than five decades pursuing her passion for Antarctica to become a leading authority on the region.
Meredith said: "We Australians in the UK inhabit two hemispheres. It's our good fortune, and our opportunity. We can gain, and we can give. Receiving this honour is a most happy acknowledging of my two selves. I am truly delighted."
Mayor of London Boris Johnson, was named Honorary Australian of the Year in the UK 2014 for displaying "archetypal Aussie characteristics in abundance".
Boris said: "I am honoured and not a little surprised to be recognised with such a prestigious award, and one that has previously been awarded to a glittering and almost certainly far more deserving alumni!
"Our connection to Australia is reflective of a mutual bond of language, shared history and respect that even extends to our 'chin-up carry on' attitude to Ashes defeat! London is a global capital, with a rich and diverse world community. Australians are an integral and essential part of that community, and so long as I am Mayor it is a bond I know will grow and flourish still further."
All three awards were presented by the Australian High Commissioner the Honourable Mike Rann in front of a packed audience at Australia House.
The Australia Day Foundation is celebrating 100 years of Australasian Antarctic expeditions at this year's gala. The Young Australian Achiever of the Year in the UK has been awarded annually since 2005. It recognises the achievements of a young Australian in the UK. Previous recipients are Harry Kewell, Shane Osborn, Joe Roff, Chloe Chick, Matt Wilkin, Dr Ainsley Newson, Tim Minchin, Yasmin Sewell and Rebecca Richards.
Introduced by the non-profit Australia Day Foundation, the UK Australia Day Awards provide everyone with the opportunity to recognise those Australians who excel in their fields in the United Kingdom. The Honorary Australian of the Year in the UK title is awarded in the spirit of the Foundation itself, which aims to strengthen ties among the Australian community in the UK, and promote Australia as a confident, creative and outward looking nation with a strong economy and abundance of talented people.
Guests were treated to a selection of distinctly Australian dishes created by London based Aussie chef Christian Honor, while popular Australian band Human Nature, flew in from Las Vegas to provide the evening's entertainment.