DanceLife Australia proudly supports 'Speakeasy'
Don't miss this debut performance event for the professional dance and entertainment industry!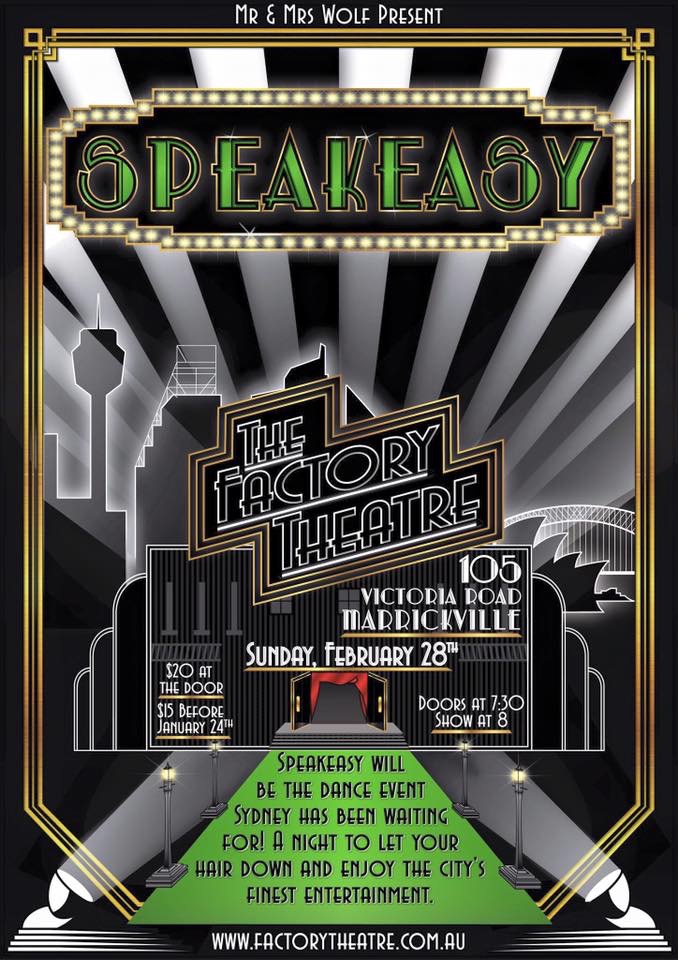 Professional dancers, Amanda Bruce & Maxwell Trengove present Speakeasy – a debut industry event aimed at the professional entertainment industry and featuring one of the strongest line-ups Sydney has ever seen!! Speakeasy is presented by Amanda and Max's newly formed company, Mr & Mrs Wolf and is taking place on Sunday 28th February.
The performances are set to wow audiences with a vast array of pieces choreographed and performed by some of Australia's leading professionals. Highlights include renowned choreographer, Stephen Tannos presenting a specially choreographed work as well as the boys from The Tap Pack presenting incredible new material which is bound to excite an audience of any description.


Amanda and Max are bursting with excitement, having locked in 26 different creators and in excess of 120 performers, the night is jam-packed full of incredible entertainment.
"The night is all about encouraging creativity, Sydney has an immense amount of talent residing within it and this is a chance to give those performers and choreographers the chance to showcase their skills," Amanda said.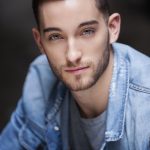 "As a choreographer," said Max "I know how hard it can be to find the opportunity to put your work forward to an industry audience and progress your career in that field. This is exactly why we decided to take care of the difficulties of producing to give that very opportunity to others."
"Similar events have run in the past and they were always surrounded by massive hype, for us dancers it's not often we get the chance to just create and perform for a bunch of like-minded and equally passionate people, the energy and support is incredible. We wanted to bring that opportunity back to the performers of Sydney," said Amanda.
The event will be the first of its kind in more than a year. Dream Dance Company member Rob Mclean, who will be performing on the night, has said "We have been begging for another industry dance night for a while now… the amount of conversations I've had with people wishing we had one… Well we do now! The night gives us the opportunity to create, dance, share, mingle, jam and meet people."
Finishing the night off will be live jam band, The Easy E's lead by industry favorite, Kuki Tipoki. "The band was the icing on the cake for us, we were so thrilled to get these guys on board to give the night the vibe we were searching for," said Amanda.
The night will be held at Marrickvilles' The Factory Theatre which will provide a generous stage to perform on with a buzzing social atmosphere to go with it. "It's most important to Amanda and I that everyone has a great time, a good chat, a laugh plus getting to perform and seeing the best of Sydney. The social aspect is so important to us, as dancers are usually working in high pressure situations with only a few other dancers" said Max.
We at DanceLife Australia & DanceLife Unite are thrilled to be supporting Speakeasy as a new event that helps talented dancers, choreographers and artists perform to like-minded audiences and share their industry passion and knowledge in an environment that fosters creativity.
The two young producers hope to create Speakeasy as a lasting event that will develop a reputation as a formidable viewing ground for fresh young creators and choreographers. Not only providing an avenue for them to showcase their work but also so entertainment directors and producers can go to one show to see a huge range of talent.
Speakeasy has been sponsored by Pittwater Sports Centre, Bloch, Insight Industry Training, Kluch Creations and DanceLife Australia.


SPEAKEASY | Sunday 28th February 2016 | 8pm




The Factory Theatre, 105 Victoria Rd, Marrickville




General Admission $20, 16+ years




Doors open at 7pm & performance starts at 8pm sharp.




Bring family and friends and enjoy a spectacular evening of the very best that dance can offer!




Tickets are available for purchase at the door or online at

www.factorytheatre.com

Follow Speakeasy on Facebook