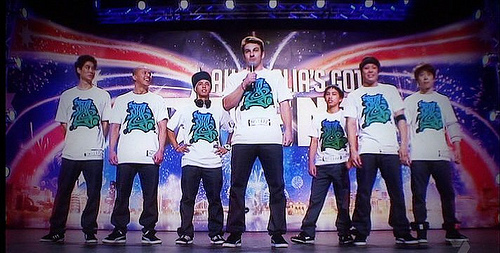 SKB (Street Kulture Breakers) is one of the longest standing Hip Hop/Bboy crews in Australia.
Established in 2000, SKB have developed a reputation for being very skillful, entertaining and fun.
Over their career they have won and placed in numerous prestigious dance titles on a national and international level.
Recent Achievements include winning the Australian Bboy Championships (2007), and placing 5th in the World Hip Hop International Bboy battles (2009) that we're held at Las Vegas.
In 2010 Don Napalan along with his skill and character, took him to the top 14 in So You Think You Can Dance, the furthest any Bboy has gone in the show.
Currently SKB is competing in Australia's got talent. We are excited to share our story, our adventures and our dance to rest of the country.
FREE WORKSHOP
Sunday June 5th SKB will conduct a FREE workshop from 2-3pm then 3.15-4pm they will perform at La Talent school 27-29 Fariola st Silverwater!!!! So bring everyone you know and lets start supporting SKB on Australias got Talent!!!!!