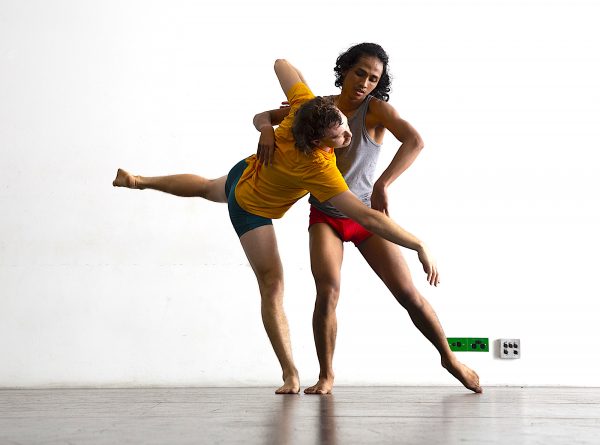 STRUT Dance presents New Short Works by Independent Dance Artists
Perth, May 6-8
Championing independent contemporary dance in Western Australia, STRUT Dance presents its signature season of diverse new shorts from WA choreographers.
Short Cuts 2021 will showcase 14 new works across 2 programs, with 6 performances over 3 nights.
Across three evenings in May, STRUT Dance presents its signature season of diverse new short works by independent dance artists.
Short Cuts is a popular platform of WA independent choreographic work where artists are provided with resources to profile new ideas as small experiments and first-stage developments to the public and peers, presented across two studio programs over six performances.
This year's season will feature new works from 12 West Australian based choreographers or choreographic teams including: Michelle Aitken, Mitchell Aldridge, Sarah Chaffey, Scott Galbraith, Storm Helmore, Montserrat Heras & Amelia Sagrabb, Kynan Hughes, Talitha Maslin & Lauren Marchbank, Natassija Morrow & Estelle Brown, Kimberley Parkin, Brent Rollins and Ashleigh White.
From established artists to new graduates, from dynamic solos to interactive film and ensemble choreography, Short Cuts is a snapshot of the variety of contemporary dance happening now in WA. Capacity is strictly limited, so grab your tickets today.
Please note: Performances may contain nudity and strobe lighting effects
SHORT CUTS 2021 by STRUT Dance
Studio 3, King Street Arts Centre, Perth WA
PROGRAM A:

  Sarah Chaffey, Storm Helmore, Kynan Hughes, Brent Rollins, Kimberley Parkin, Ashleigh White
Thursday 6 May @ 6:30pm
Friday 7 May @ 8:00pm
Saturday 8 May @ 6:30pm
PROGRAM B:

  Michelle Aitken, Mitchell Aldridge, Scott Galbraith, Montserrat Heras & Amelia Sagrabb, Talitha Maslin & Lauren Marchbank, Natassija Morrow & Estelle Brown
Thursday 6 May @ 8:00pm
Friday 7 May @ 6:30pm
Saturday 8 May @ 8:00pm