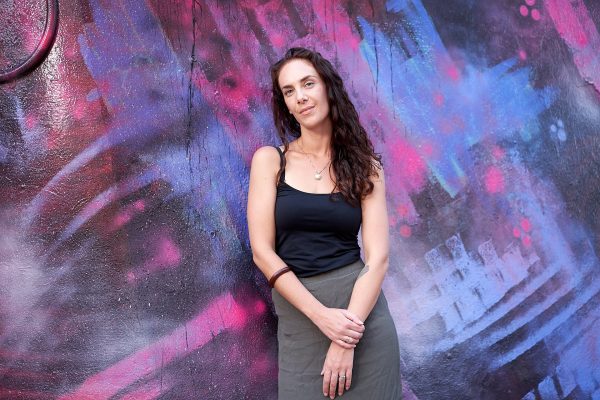 Adrianne Semmens Announced as ADT's Associate Artist
Australian Dance Theatre (ADT) has announced Adrianne Semmens as their 2021 Associate Artist.
ADT's Associate Artist program provides an outstanding choreographer with mentorship in the development of their work, within the framework of a full-time dance company. The role extends over 12 months, with the recipient receiving a $20,000 stipend generously supported by the Tanja Liedtke Foundation.
Adrianne, a proud descendant of the Barkindji people of western NSW and a graduate of NAISDA Dance College and Adelaide College of the Arts, is a dance practitioner with experience working across the arts, education and community sectors.
Adrianne's professional experience includes Dance Presenter for The Australian Ballet's Dance Education Ensemble, a performer for Jo Clancy, Jade Erlandsen and Cathy Adamek, and performances for Dance Rites.
Adrianne has also worked on many youth focused initiatives, including projects for Kurruru Arts and Culture Hub, Carclew, Ausdance SA and the Department for Education.
This year sees Adrianne performing with the South Australian First Nations Dance Collective, led by Artistic Director Gina Rings, and working with Australian Dance Theatre, enjoying a focus on her own choreographic practice, which explores themes of identity and place.
She previously undertook a two-week Artistic Residency with ADT in August 2020, when she was commissioned by artistic director Garry Stewart to work with the ADT dancers on developing material for a new piece that explores water in all its manifestations. Read more about Adrianne's experience working with ADT last year during her 2 week residency here.
As the 2021 Associate Artist, Adrianne has been in intensive rehearsals with the ADT ensemble for the upcoming season of Convergence, developing and refining the work that she began with our dancers last year.
This newly developed, 30-minute work, Immerse, will form the centrepiece of Convergence and have its world premiere season at The Odeon from 5-8 May.
Adrianne will speak at a Convergence Post-Show Forum on Thursday 6 May ⏤ book tickets to the event here.
Read more about ADT's Convergence here.