World's Largest Ever Royal Edinburgh Military Tattoo
Marches into Sydney October 17-19 for 4 Shows Only
The Royal Edinburgh Military Tattoo have now confirmed 1521 cast for Sydney's upcoming production, in a new record as the largest Tattoo ever in its 69-year history. Unrivalled in its pageantry, this historic Tattoo will play four shows at ANZ Stadium 17 – 19 October 2019.
The renowned Scottish spectacular will bring together 1521 of the world's finest pipers, drummers, military musicians and performers for an inimitable mix of music, ceremony, military tradition, theatre and Celtic folklore.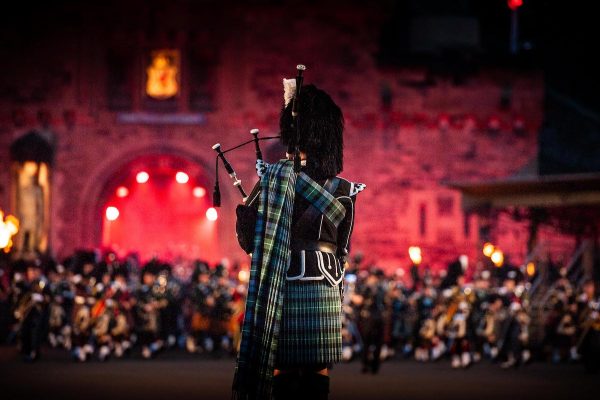 Over 14 nations from around the world will be represented, boasting traditional uniforms and colourful costumes, including the UK, Switzerland, France, India, Tonga, Fiji, Cook Islands, New Zealand and Australia as well as for the first time ever, acts from Indonesia, Papua New Guinea, Solomon Islands, Samoa and Vanuatu.
Set against a full-size replica of Edinburgh Castle, the iconic Scottish spectacular will feature 33 musical, cultural and military groups, including:
● 15 files of proud and traditional-tartan-wearing Pipers and Drummers,
● 11 highly-spirited Military Bands,
●  40 amazingly deft Precision Marchers,
●  40 Fiddlers, guaranteed to break your heart,
●  7 Pacific Nations poised to share their culture through performance,
●  40 awe-inspiring Maori Kapa Haka performers,
●  100 Highland Tattoo Dancers,
●  40 of the Australian Defence Forces' finest and funkiest musicians making up the House Band,
●  40 singers representing Gondwana Choirs,
●  Australia's Federation Guard featuring 100 celebrated serving personnel,
●  and Australian Indigenous Song Men and dancers.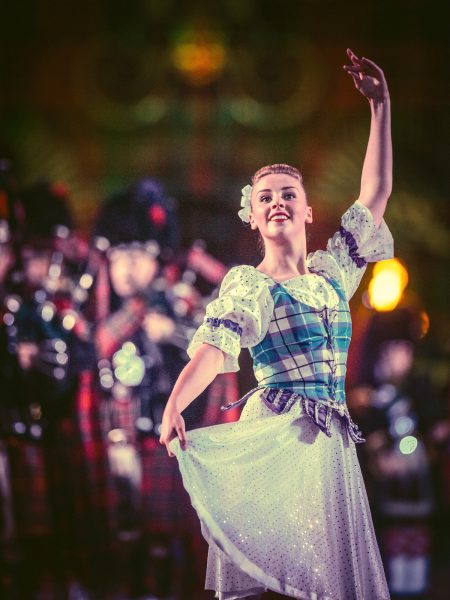 An integral part of any tattoo performance, the Tattoo Dance Company celebrates the cultural tradition of highland dancing while taking a great leap forward in showcasing how contemporary the art form can be. Places in the Company are highly sought after and Tattoo Dance Director Aileen Robertson auditions hundreds of dancers each year from throughout the world.
Dancers of the highest standard from Australia, Canada, Scotland and United States were selected, and are all hugely excited to be part of this year's Tattoo Dance Company. Many of the dancers are champions, and Aileen Robertson, our Dance Director, is proud of the 50 dancers who make up the 2019 team.
Alongside Pipers Trail, Hjaltibonhoga, and Tattoo Band, Tattoo Dance Company has been developed by The Royal Edinburgh Military Tattoo to encourage and promote traditional Scottish music and dance across the world.
Dance Director since 2014, Aileen Robertson has also choreographed for other tattoos around the world including: Zurich, Berlin, Virginia and Las Vegas. She is currently preparing the team for their third appearance at the Dusseldorf Tattoo in September, and The Royal Edinburgh Military Tattoo's return to Sydney in October.
Brigadier David Allfrey, Producer and CEO of The Royal Edinburgh Military Tattoo says: "This is the largest tattoo we have ever organised. We're bringing 320 Pipes and Drums, 100 Highland Dancers, 13 Military Bands with 865 Military performers, 40 Scottish Fiddlers, 100 strong Australian Federation Guard and much, much more. We have searched the world to bring together as many incredibly talented performers to Sydney as we can, and of course, it wouldn't be the Royal Edinburgh Military Tattoo without the Edinburgh castle, so we're bringing that too."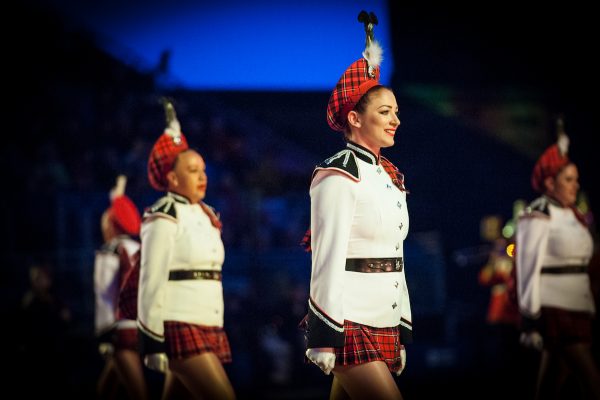 "I am delighted with the extraordinary focus, imagination and hard work that has been put in by so many people to bring the Tattoo to Sydney. Whilst we have brought the best of our own pipers, drummers, military musicians, traditional artists and dancers to join up with your own formidable talent, I hope you will be further enthralled by the colour, sounds and traditions that we have gathered from around the world."
Michael Cassel, Producer and CEO, Michael Cassel Group said: "This will be a historic and exhilarating experience for all generations. There's no other production in the world steeped in such tradition, pageantry, music and theatre. I'm incredibly excited to be presenting this international spectacular, with a taste of Australia."
The Sydney 2019 season will feature all the hallmark elements of this world-famous military and cultural event with unique Australian and international acts added to the ranks. Traditional crowd favourite songs Auld Lang Syne and Scotland The Brave will also feature in addition to contemporary favourites.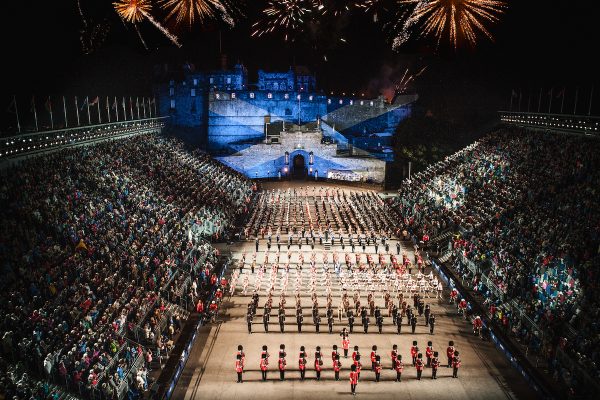 The word 'tattoo' is derived from a Dutch word for the signal played on a drum or bugle to summon soldiers back to their barracks at night. The term evolved in the 18th century to mean a form of evening performances given by military bands.
Dating back almost 70 years, the Royal Edinburgh Military Tattoo was inspired by a simple show called Something About a Soldier performed in 1949 at the Ross Bandstand below Edinburgh Castle.
From a modest event in a park, the Tattoo has become a worldwide phenomenon, with a remarkable live audience of 220,000 at Edinburgh Castle each August and a global TV audience of 100 million.
www.edinburghtattoosydney.com.au
ROYAL EDINBURGH MILITARY TATTOO
ANZ Stadium, Sydney Olympic Park
Thursday 17 October – Saturday 19 October
Tickets: www.edinburghtattoosydney.com.au/tickets/
(All retired service people and current Australian Defence Force personnel receive 20% off their ticket)