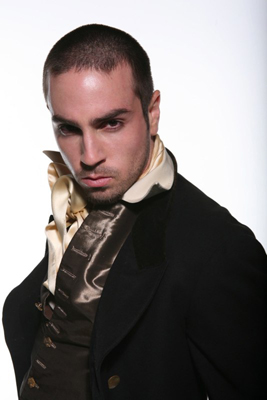 WADE ROBSON CANCELS AUS WORKSHOPS. More info coming soon!
Internationally acclaimed Australian choreographer and star of So You Think You Dance US, Wade Robson, will be returning to his homeland to conduct dance workshops and be a guest choreographer on So You Think You Can Dance Australia.
Robson will join the Dance Australia audition tour in Melbourne for a one-off choreography session. He will take a number of lucky contestants through call-back choreography, taking over the reigns from Kelley Abbey for one session. This will be a dream come true for the dancers, who will be thrilled with the opportunity to work with Robson.
Robson earnt his international reputation through his work with Cirque Du Soliel, So You Think You Can Dance US, N'Sync, Britney Spears, Mya and Pink. Robson is a two time Emmy Award winner, and is considered one of the worlds most acclaimed and cutting-edge dance choreographers.
Robson is combining business with pleasure on his trip home to Australia. He has a number of family celebrations to enjoy but also wanted to re-immerse himself in the Australian dance community. Robson believes it is an amazing time to be a dancer in Australia and wanted to do something unique with the dance community.
Robson and his wife Amanda have teamed up with Tahlya Searle and Onset Industries to produce a dance workshop that will be a personal and inspiring experience for the dancers of Wade's homeland. This will be Wade's first dance workshop in Australia and incredible opportunity for young performers to learn from one of the best in the business.
Robson is enjoying his international success, "the highlight of my career is right now because I am doing what I want and having a blast doing it. I am experimenting and trying new things that keep me continually challenged and inspired".