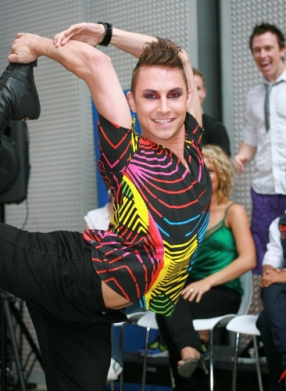 Rhys Bobridge (SYTYCD1 Runner Up) is about to release his debut single at the end of November 'Hot Summer'.
Things have been a little quite from the contestants from Season 1 of Dance with many of them auditioning for Chicago and booked till the New Year for corporate events. Rhys was a true fan favourite but what will his music be like? More importantly the film clip?
I imagine the film clip to be a cross between Xanadu & a Kylie Clip which equals glitter, sequins, and boys in little clothing.
I can't wait to see what Rhys has in store for us. Rhys has recently moved from Mark Byrne Management to Scorpio Music to focus on his music career.