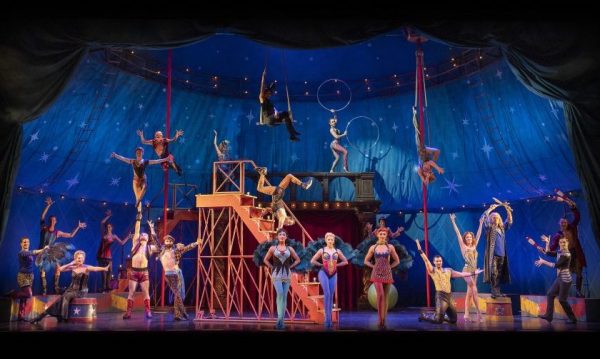 Enjoy a Magical Acro Musical Extravaganza Hosting the Return of Live Theatre
Sydney Lyric Theatre, Thursday December 3
Reviewed by Chris Duncan
There was 'Magic To Do' this week as the long-awaited opening night of PIPPIN rolled into the Lyric Theatre and swept Sydney's theatre-going public into a post-Covid sense of psuedo-normality and celebration. Long lines of mask-bearing musical lovers waited patiently in line as ushers moved the throngs as quickly as possible through the entrance queues and into the theatre. As lights went down, an eager audience burst into rapturous applause out of pure delight just to be seated in a theatre again, ready to witness a LIVE performance and sing along with time-honoured classic tunes.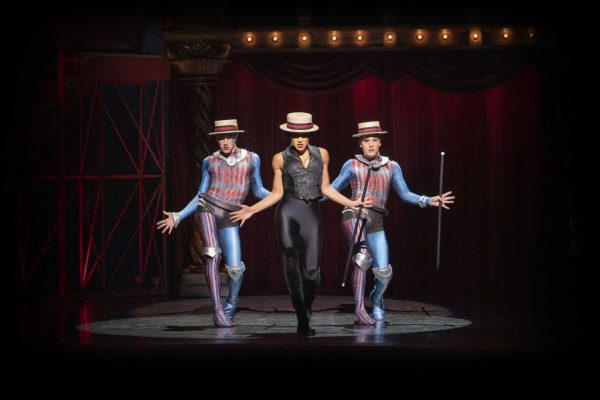 Read cast announcement of PIPPIN here. 
As the Leading Player Gabrielle McClinton led us into the opening number, the audience responded with a longer-than-usual applause.  Title-lead Pippin, played by Ainsley Melham, caught our hearts with the wistful 'Corner of the Sky', however his final note was slightly under par. While slightly disappointing, this mild faux pas was entirely forgivable given how starved of live theatre we have all become.
Written by Stephen Schwartz (music and lyrics) and Roger O. Hirson (book), PIPPIN tells the tale of the naive, wide-eyed Pippin, the son of a powerful medieval ruler Charlemagne (Charles), who returns home from study desperate to find meaning, fulfilment and something extraordinary in life.
Gabrielle McClinton is exceptional in her role, carrying the show from start to finish with finessed articulation in every fibre of her performance. Acting as Pippin's devilish alter-ego, the Leading Player escorts him on his quest to find happiness through every dark and empty endeavour. Reprising her role after playing it on Broadway in New York and in USA national and international tours, Gabrielle effortlessly commands the stage and has the audience hanging on her every word, movement and note. She drives the narrative with slick nuance, bold vitality and savvy subtlety. Her sass and command of Fosse repertoire is a true delight with the 'Manson Trio' routine a personal favourite.
The most surprising highlight is Kerri-Anne Kennerley's performance as Pippin's grandmother Berthe.  Not only does her acting and vocal delivery delight, but her saucy aerial partner work and upside-down stunt is truly awe-inspiring.  At 67, she is spritely, spirited and perfect for this role!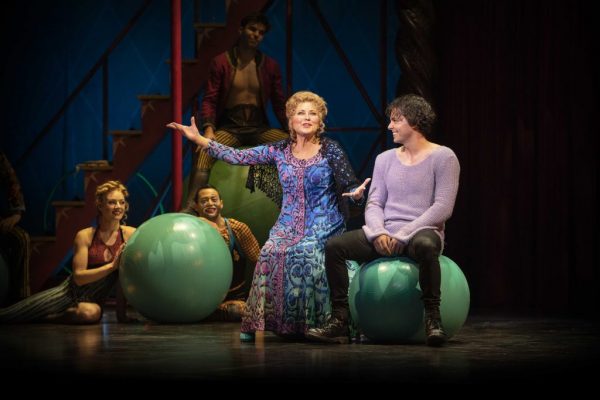 Simon Burke as Charles/King and Lucy Maunder as Catherine are both well cast in this colour and circus-trick drenched show. Lucy gives a beautiful, soulful performance and she sings brilliantly. Her scenes with Melham and young Ryan Yeates, who plays her son on opening night, are genuinely touching. Burke brings plenty of comic charm to the ruthless role of King while Leslie Bell delivers a conniving construct of his scheming wife Fastrada. Euan Doidge gives a cleverly camp rendition of her son Lewis who is cohort to her ambitions for him.
Diane Paulus as Director delivers a seductive revival of the 1972 musical which delights throughout. Paulus's Broadway revival is co-produced in Sydney by John Frost and Suzanne Jones.
Sometimes described as the 'bad boy' of musical theatre, this show is not my personal favourite however the glimpses of original Fosse, cleverly integrated into a 'now' delivery by choreographer Chet Walker and kept tight by resident choreographer Mitchell Woodcock, is definitely worth seeing.
We get a sense that the players and Pippin's family members are not real, just voices and figments of reality in his head as he searches for his purpose and source of eternal fulfilment. It is a ;play within a play; where the fourth wall is skilfully breached to bring the audience into the action.
However, the second Act takes a discomforting turn when Pippin is encouraged to end his own life 'up in flames' for the 'glory' of self-sacrifice. Thankfully our lead character has an epiphany and is saved by his own hand as he realises his simple-life fulfilment is right in front of him.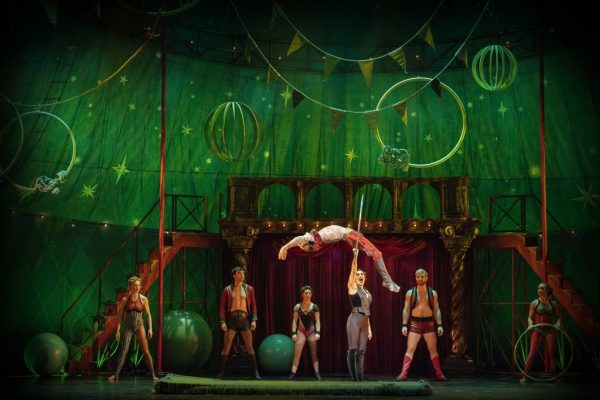 This production includes the extended 'Theo ending' which is skilfully carried off by young Ryan Yeates on opening night.
Emotion runs high, especially in the second half and touching final scenes.
As the final curtain fell, the audience on opening night erupted with a spontaneous roar of exhilaration and standing ovation.
Definitely worth the wait!
PIPPIN
From 24 November 2020
Sydney Lyric Theatre, The Star
Bookings: ticketmaster.com.au or 136 100
@PippinAustralia #PippinAU