FOOTMARKS by Primal Dance Company. Photo Damian Tierney
FOOTMARKS by Primal Dance Company
Review & Insights from the Creators & Cast
FOOTMARKS is the third professional production by Central Coast-based Primal Dance Company. Under artistic direction of Jo Cotterill and Alyssa Casey, FOOTMARKS is an intelligent history lesson delivered in dance about the company's geographical heritage.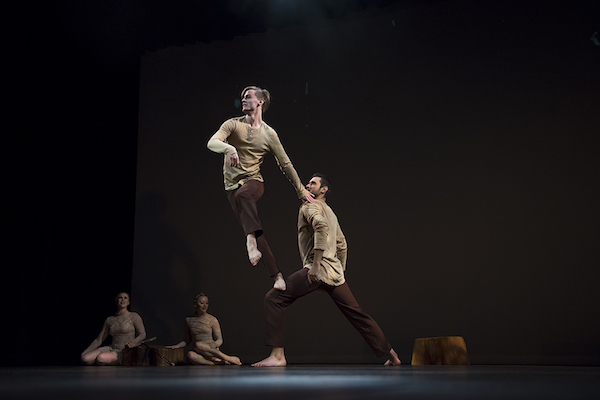 With stunning dancers to tell the story of the NSW Central Coast's logging and timber yard history, FOOTMARKS is a mesmerizing production founded on brilliant technical dance, succinct choreography and an effective digital media accompaniment that both adds to and assists the storytelling. This is an extremely mature and well-constructed show from its concept through to its creative narrative and delivery on stage.
Created by head choreographer Alyssa Casey FOOTMARKS has been funded by the Art Central Regional Creative Industry Program and Lee Academy. Primal Dance Company is a proud ambassador of the arts in the Central Coast region.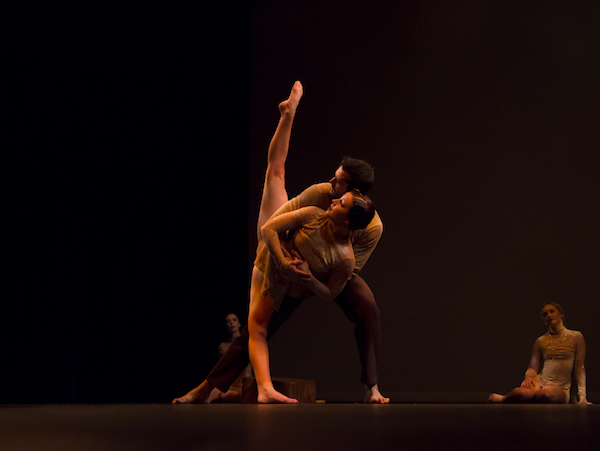 FOOTMARKS features seven local dancers in 3 Acts to tell the story of how regional history and physical environment have shaped the contemporary identity of the Central Coast.  The dancers are: Cassandra Clarke, Brianna Hatter, Lucas Hughes, Emma Macpherson, Bryony Munro, Zac Smith & Michael Stone.
Original music works were commissioned for FOOTMARKS. 'Scar Tree' by local musician Christopher Sainsbury accompanies Act I, 'Clarinet Quintet (Songs from the Bush)' by Ian Munro in Act II and a contemporary piece 'Ex Machina' by John Nottle in Act III.
FOOTMARKS was recently premiered at The Eternity Playhouse as part of the Sydney Fringe Festival. DanceLife attended the Central Coast performance at Laycock Street Theatre on September 11, and it will also play at The Art House in Wyong on October 7.

DanceLife spoke to the artistic directors of Primal Dance Company, Alyssa Casey & Jo Cotterill about how they brought FOOTMARKS to life creatively. We also asked several of the dancers about their experiences in being part of Primal Dance Company and the challenges and highlights in performing FOOTMARKS.
ALYSSA CASEY – Choreographer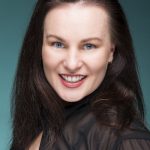 Q: Walk us through your concept phase of the production – what were your inspirations and stimuli for FOOTMARKS?

FOOTMARKS is inspired by the physical environment of the Central Coast region as well as historical and personal stories of loss, courage, strength and the ultimate triumph of building a community. I have a very strong connection to the region and creating this show was a way for both myself and the performers to explore our personal and regional identity, whilst promoting the rich and diverse culture and arts scene of the Central Coast.
Q: What influenced your choreographic decisions?
As a choreographer it was a dream of mine to commission a piece of music specifically for Primal Dance Company. This dream was made a reality when we were lucky enough to be named the recipients of an Art Central Regional Creative Industry Program grant. Receiving the grant allowed us to partner with 3 celebrated contemporary classical composers Ian Munro, John Nottle and Christopher Sainsbury for the creation of FOOTMARKS. The beautiful music that we commissioned and acquired drove the style of the choreography in the sense that I endeavoured to respond to the dramatic builds in John Nottle's 'Ex Machina', the passionate portrayal of bush stories in Ian Munro's 'Clarinet Quintet (Songs from the Bush)' and the earthy organic sounds of Christopher Sainsbury's 'Scar Tree'.
Q: You have fabulous very capable dancers to work with – were there any challenging moments in rehearsal creating the repertoire of movement for this show?
The main challenge with working with such talented dancers is that they are so in demand! Our rehearsal period was very flexible to accommodate for each individual dancer's training schedule. At one point in rehearsal we had one cast member filming a TV show in Buenos Aires, another on scholarship in New York and two on stage at the Capital Theatre in Sydney. However, the company works really well together, we love collaborating and each company member has their individual strengths that they bring to rehearsals. We are very proud of the show that we have produced.
Q: Your use of media was a strong component of the production – how important is media to storytelling in dance for you?
This is the first time that I have infused digital media with my choreography. I saw it as an opportunity to create in a different way to what I am used to. I collaborated a lot with the creator of the effects and it was a really fun process. We used the digital media as tool that I feel enhanced the mood and conveyed additional emotion to the piece.
JO COTTERILL – Artistic Director Primal Dance Company
Q: How much has the company grown since its inception?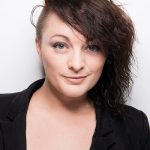 This is Primal Dance Company's third full scale production. Being named the recipients of an Art Central Regional Creative Industry Program grant has greatly benefited Primal Dance Company as it has enabled us to commission original works from Australian contemporary classical composers for Footmarks. As a young company, this is an achievement and a contribution to the Australian arts that we are very proud of.
Q: What challenges and triumphs have you experienced along the way in bringing the company to fruition?
2016 has been an exciting year for Primal Dance Company! FOOTMARKS was added to the Sydney Fringe lineup, performed at the beautiful Eternity Playhouse, and were invited to perform for the Lord Mayor of Sydney.  One of the challenges that we experienced this year was when we lost a company member between our first and second show – Zac Smith was cast in Cirque Du Soleil's Kooza in Sydney. On Monday night Zac performed Footmarks and the very next day he performed Kooza! Although we lost an irreplaceable company member we are all so happy for him.
LUCAS HUGHES – Dancer
To be chosen as a part of Primal Dance Company means I get to explore dance in a professional and creative setting while exploring the content of the piece. FOOTMARKS allowed me to immerse myself in the history and culture of the Central Coast and express the relationships and motives of the people through the medium of dance. Being involved in Primal Dance Company means our audiences and ourselves, the cast, get to appreciate Australia's past cultural history giving us all a sense of belonging in our beautiful country.
A personal challenge for me during FOOTMARKS was the amount of content learnt in a single session. However to overcome this meant extra personal rehearsal to be ready to learn the next lot of choreography while having the previous movement settled in my body. Another challenge that presented itself was one cast member had to be taken out between our first and second show and all their positions and choreography had to be filled. At first this seemed like an impossible task but the professionalism of the company allowed us to easily replace the missing track while maintaining the integrity of the work.
ZAC SMITH – Dancer
Being chosen to be in the cast of  FOOTMARKS is a truly honorable feeling. It is the first and only professional dance company on the Central Coast so I feel blessed to be a part of something new and wonderful. The rehearsal process for FOOTMARKS was rather interesting. Nearly every single cast member at one point or another was out of rehearsals due to other professional commitments, which definitely could have made it more challenging. But thankfully we have the best 'swing' ever who knows every single track of the show and was able to catch up cast members who couldn't make it to rehearsals. It is very special that we were allowed to miss rehearsal for other professional commitments; it is something that wouldn't normally happen. What is even better is that it made no impact on the outcome of the show. Everyone was incredibly versatile and focused so it wasn't a problem at all.
EMMA MACPHERSON – Dancer

I am so grateful to be a part of such an amazing company not only because I get to dance alongside some of the most passionate performers I have ever met, and taught choreography by the talented Alyssa Casey, but it's such a great feeling to know that everyone is so supportive of one another and that we are just one big family! One of the challenges that I loved facing during the process of creating FOOTMARKS was learning the intricacies and timing of the beautiful music pieces composed by Ian Munro, Christopher Sainsbury and John Notte.
MICHAEL STONE – Dancer
It means a lot to be chosen as a member of this year's Primal Dance Company production because the story is close to home and has elements of my background being of Aboriginal Descent.
The initial challenge was learning how to work with a classical score instead of the usual tracks I'm used to dancing to. Other than that the show has been unreal and a pleasure to dance. It is and always has been a real pleasure working under the direction of Alyssa Casey and this season's cast. As well as having Tiegan Rockliff as our ultimate swing remembering both male and female roles ready to jump in/help out and offer assistance when someone is/was away from rehearsal.