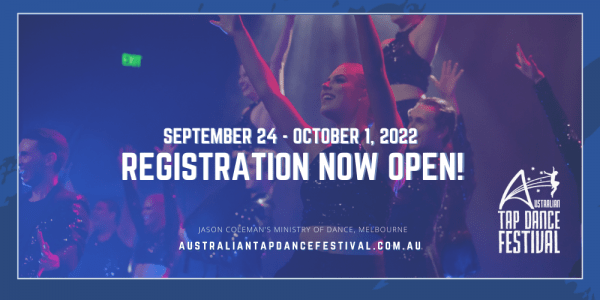 Australian Tap Dance Festival
September 24 – October 1, 2022
The Melbourne event will be the culmination of the Festival Experiences tour across Australia and brings a week of all things you love about Tap, with something for everyone.
The ATDF is all about community coming together to celebrate Tap dance; an art form that does not discriminate. The festival creates a non competitive, supportive and inclusive environment to foster development, growth, connection and inspiration for all those who attend.
The artistic director selects a high calibre faculty of teachers & performers from across Australia to conduct tap masterclasses, residencies & special events, ensuring there is something for everyone!