Ready Set Dance Graduates from the Dance Studio to the Small Screen
Original Australian Preschool Program Launches on Nick Jr
Australia's number one subscription TV channel for preschoolers, Nick Jr., is set to launch a new original and locally-produced preschool dance series – READY SET DANCE – which will premiere as a daily show from Monday, January 21 from 10am until 12am, airing periodically between popular Nick Jr. shows including PAW Patrol, Blaze and the Monster Machines, and Nella the Princess Knight. Content will also be available in full on Nick Jr. Play, Foxtel On Demand and Fetch platforms.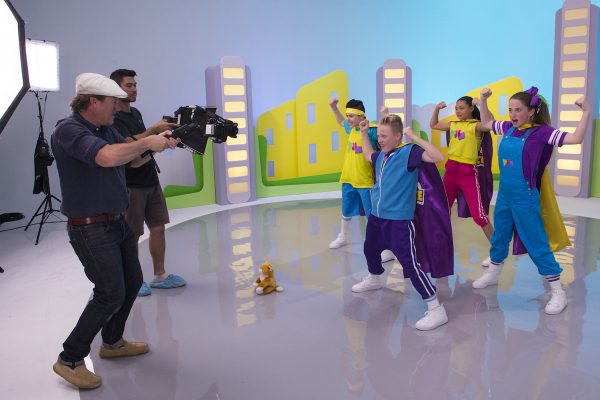 READY SET DANCE features fun and energetic short-form dance videos designed specifically for preschoolers aged two – five years old. Its periodic programming around existing shows encourages kids to engage in short physical activity, getting their bodies moving, heart pumping and oxygen flowing to their brain on a regular basis. Differing from other dance shows on the market, the series is underpinned by a core educational curriculum designed to teach kids fundamental movement skills while building confidence, co-ordination and creativity.
This unique Australian series was developed in collaboration with expert preschool dance educators and dance studio owners Jade Barnes, Belinda Agostino, Natalie Ettingshausen, Glenda Yee and Priscilla Severino. The five successful business women launched their innovative class-based dance program for preschoolers, also titled READY SET DANCE, after identifying a gap in the market. Four years on and READY SET DANCE is now licensed in over 175 dance schools around Australia and New Zealand and continues to grow.
"Working alongside Nickelodeon, we have been able to adapt our classroom-based program to deliver a story-driven dance series that is bursting with energy and encourages kids to get up and dance at home in their living rooms," said Jade Barnes, a director at READY SET DANCE.
Early childhood expert Dr. Cathie Harrison, who served as a consultant on the production, commented, "READY SET DANCE is the perfect example of how dance can act as a holistic learning tool to effectively integrate various domains of development such as physical sensory, language, cognitive, social and emotional skills. Young children are in a period that requires them to use movement and senses to explore and engage with the world."
The stars of the show are the READY SET DANCE Kids Crew, a troop of young Australian actors and dancers, many of whom have performed in productions such as Matilda and The Lion King, as well as onstage with pop sensations such as Justin Bieber. Connecting the live-action kids crew to the audience at home will be animated hosts, Twirl and Freeze. Offering a playful social connection throughout the series, Twirl and Freeze will encourage kids to step out of their comfort zone and follow the series of sequenced dance actions performed by the Kids Crew.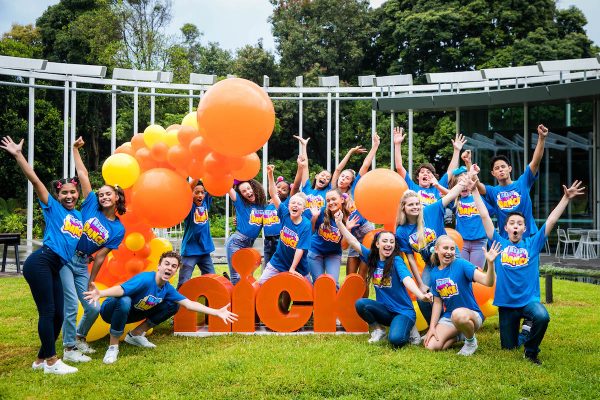 "As a local production, READY SET DANCE is a true testament to Nickelodeon's dedication to producing captivating and stimulating kids' programs designed to educate, involve and excite developing and enquiring minds within our community," said Ben Cox, General Manager, Nickelodeon Networks, Australia and New Zealand. "In line with Nick Jr.'s promise to always make learning fun, this new original show further cements why Nickelodeon remains Australia's leading entertainment brand of kids."
READY SET DANCE is a collective of "Mumpreneurs" that identified a gap in the market around preschoolers who were not being captured by studios but who are critical to the dance community, forming the next generation of dance students. The READY SET DANCE mission is to create the world's most loved performing arts programs that enable preschoolers to discover the magic of dance. The programs are delivered by a network of passionate brand ambassadors that provide preschoolers with a positive and playful experience and are taught in dance studios throughout Australia and New Zealand.