Dancelife Proudly Supports READY SET DANCE AWARDS
October 17, 2021
Dancelife proudly supports READY SET DANCE as a sponsor of their annual business awards.
The READY SET DANCE awards presentation held on Sunday 17th October will be a zoom event this year. With over 250 studios across Australia and New Zealand and over 900 teachers, it is anticipated to be a huge virtual audience on the night.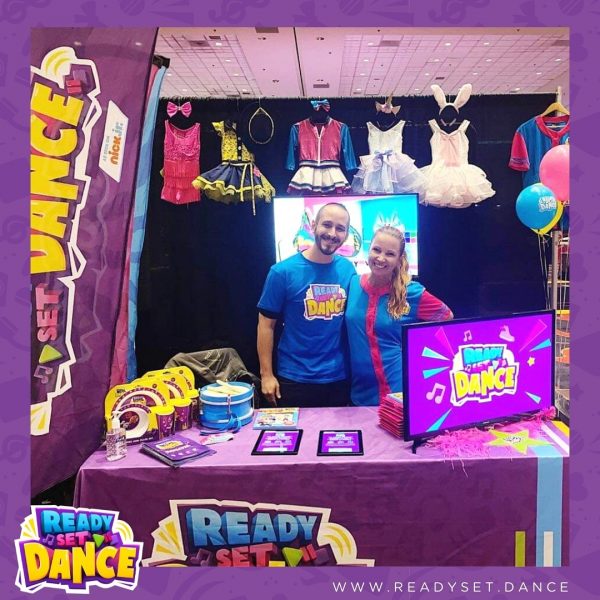 The event will also be live streamed to include the 4500 people who voted in the People's Choice awards for best READY SET DANCE and READY SET BALLET studio and teacher of the year.
These awards celebrate and showcase the outstanding hard work, determination and achievements of the many dance studios that are dedicated to getting the world moving one pre-schooler at a time.
Glenda Yee, one of the directors of RSD said "This year more than any other we want to connect our community and reward the outstanding leaders who have ensured pre-schoolers can continue to experience the magic of dance no matter what is happening in the world."
We are extremely grateful to the business and dance community for supporting these awards during these difficult times."
The directors of READY SET DANCE know first hand the feelings of accomplishment being a finalist in an award category can bring to the team. This year they won the Best National Activity for Pre-schoolers and Best International Activity for Pre-schoolers in the 2021 What's on 4 Kids Awards.
Belinda Agostino, Jade Barnes, Natalie Ettingshausen, Priscilla Severino and Glenda Yee who founded READY SET DANCE won four AusMumpreneur Awards including the major award AusMumpreneur of the Year 2020.
Quote from The Women's Business School co-founder Katy Garner "We are delighted that READY SET DANCE has won this award, they have created an outstanding business and are inspirational role models and ambassadors for mums in business everywhere."
And now they are expanding globally!
Earlier this year the program piloted to 50 dance studios across the US and recently launched at the world's biggest dance convention in Las Vegas. Ready Set Dance can now be delivered through an app as a plug and play curriculum for dance studios and childcare operators everywhere.