Helping Dance Teachers Engage Their Littlest Dancers Online
Season 2 of Aussie Preschool Dance Series Premieres May 11
Popular Australian-made preschool dance series, READY SET DANCE, returns this May with a second season packed full of new songs, signature dance moves and fresh new faces, bringing with them a whole lot of fun and excitement.
Season Two sees animated characters TWIRL and FREEZE reprise their hosting roles, and a new group of talented young Australians take over the dance floor as part of the newly formed Kid Crew. The TV series is a supporting offshoot of the READY SET DANCE preschool dance syllabus that is taught to hundreds of children at dance studios around the country and abroad.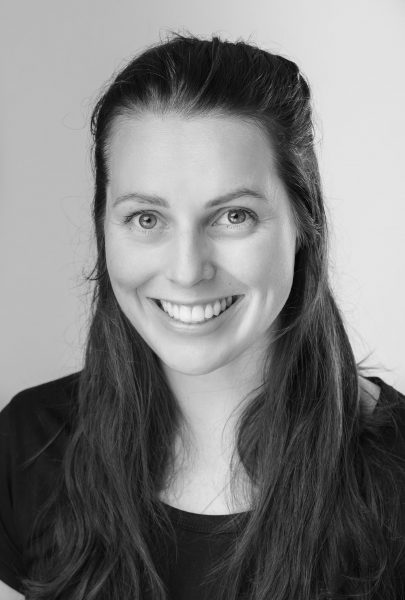 Nikki Hyland, principal at Geelong Dance Movement studio in Victoria, is one of hundreds of teachers who have adopted this dance program for their youngest dance students and has been impressed with how the children respond to the fun and education dance program both in the studio, and by watching the supporting series at home on TV. However, due to the shutdown of all dance studios in the wake of the COVID19 pandemic, Nikki (like all dance educators)  has had to move her teaching online for the present time delivering a mix of Facebook and Zoom live as well as pre-recorded classes.
Getting little ones like toddlers and preschoolers engaged online is proving difficult for teachers, but Nikki has developed some unique ways of re-engaging them and getting them really excited about doing their READY SET DANCE classes online. She has realised she has to approach toddlers differently than older kids. "With the little ones, you've got to put a lot more work into it. I want to say it's a more interactive experience, I think," said Nikki.
She has learnt that when she combines her enthusiasm for teaching READY SET DANCE with her pantomime presentation skills and her magic dance bag that these dance classes can be delivered online with success.
Since introducing the READY SET DANCE program online, Nikki has received great feedback from parents who were really surprised at how engaged their children were with the content when they initially thought their child wouldn't be interested in doing it online. The biggest advantage of READY SET DANCE for Nikki is that the children love it because they can watch it on TV as well as replicate it all in class; which all helps their engagement. And she is excited for the new season to premiere.
"I think it's a really exciting time to be part of READY SET DANCE, as it's really coming out in the community and people are starting to recognise it and more people are going to be wanting to become involved. With fresh content coming, the kids can't wait for some new songs and see what Twirl and Freeze are going to get up to next. And I'm excited as a teacher to have some fresh material and to bring it to the kids."
"It's just been the best thing because we all know that kids love familiar property. Because we've been talking about Twirl and Freeze now for 12 months, for them to see that Twirl and Freeze are on TV, it is just the most exciting thing for them that they really get to develop a connection with these characters. When they come to dancing, they're saying, 'Look at me twirl, and Twirl likes to do this, and Freeze likes to do this.' And just that familiar connection that they have with the content."
"And it's really cool for them to see the Ready Set Dance kid crew dancing, because they're quite strong dancers and the little can see the opportunities that it can bring and aspire to that."
Each of the season's 15 new episodes will run for 7 minutes in duration, featuring a performance from the Kid Crew as part of a story-driven, mini-musical set to an originally composed soundtrack with musical cues. Instructed by TWIRL and FREEZE, kids at home are encouraged to jump up and learn the moves of the day and throughout the show practice these moves guided by the Kid Crew. To end they can join their fellow preschoolers onscreen for a preschool dance party.
The kid crew were selected to represent many different genres in the dance industry. The team includes strong commercial dancers, ballet technicians, samba champions, tap specialists and authentic hip hop artists.   There are also some comedians  and big personalities too.  The magic that is created when they all dance together will really entertain the at home audience.
Bursting with energy the locally produced series features fun and energetic episodes designed specifically for preschoolers aged 2 – 5 years old. Differing from other dance shows on the market, the show is underpinned by a core educational curriculum designed to teach kids fundamental movement skills while building confidence, coordination and creativity.
In a new and innovative approach, READY SET DANCE was developed in collaboration with expert preschool dance educators and is currently licensed to over 230 dance schools around Australia and New Zealand.
READY SET DANCE Season Two premieres weekdays at 8.30am from Monday 11th of May on Nick Jr. (Foxtel #703 & Fetch #253) and is also available on the Nick Jr. Play App. It is also shown free to air on 10 Peach.