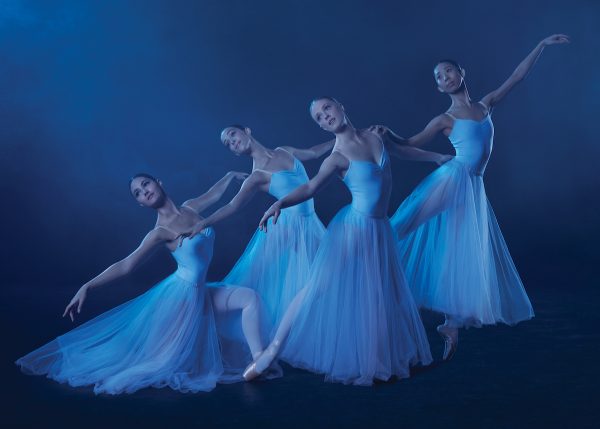 Two of Ballet's Best and a World Premiere Feature in Queensland Ballet's Triple Bill
Master Series: Balanchine, Kylian and McIntyre 
Every now and then, in any artform, a rare thing happens: a creative comes along whose work truly changes the way we see things and irrevocably influences the artform forevermore.
Queensland Ballet Artistic Director Li Cunxin argues that all the choreographers in the Company's upcoming The Masters Series season definitely fit that bill with works by the late George Balanchine, the acclaimed Jiři Kylián and current 'disruptor' of the ballet world, Trey McIntyre.
"All three works by these choreographers are so very different in aesthetic yet have a beautiful common thread reflecting on the human spirit," Mr Li said.
"Whether it be a portrayal of human frailty or the power of the human spirit to overcome and thrive, all three choreographers use the human body to tell a story at times vast and heartbreaking at other times pure joy."
George Balanchine's Serenade is famous as the first ballet he choreographed in America and perhaps his most loved. A stirring and sweeping work set to Tchaikovsky's Serenade for Strings, it was first conceived for a group of fledging ballet dancers as an exercise in stagecraft. The last time Queensland Ballet presented Serenade was in 2014.
"This ballet has long been considered a masterpiece of fast footwork that demands dancers lose themselves to the music and gives the corp de ballet an opportunity to shine. It is a ballet of breath-taking patterns and one that frequently causes one to gasp at its simple beauty," Li said.
Considered somewhat of a maverick in the ballet world, Trey McIntyre is never predictable; with his latest ballet in the US featuriong dancers performing within a ball pit which was greeted with critical acclaim.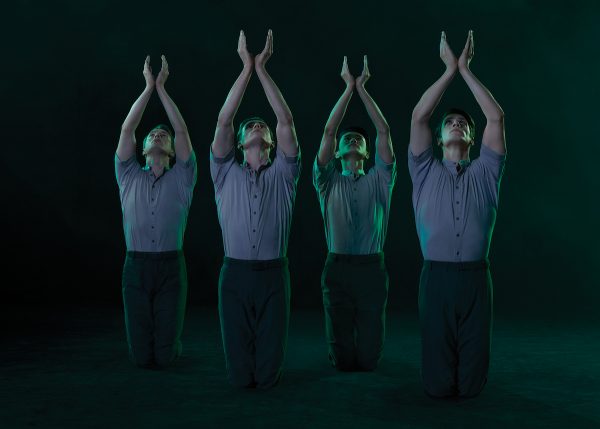 "The last time Trey worked with us was on Peter Pan and true to his style, when we asked him to create a world premiere short ballet for us, he went in an entirely different direction," said Li.
"Set to the music of the inimitable American jazz vocalist Jimmy Scott, Trey's The Shadows Behind Us, is a series of touching pas de deux and ensemble pieces. His flair for creating new movement that is grounded in classical ballet yet challenges it, is on display to the full.
"The lauded Czech choreographer Jiři Kylián's incomparable Soldier's Mass is a moving vignette of the true strength of the human spirit drawing parallels between the male dominated theatre of war and a dancer's world.
"This all-male ballet gives the men an opportunity to dance en masse painting a portrait of the story of war they are telling.
"This is a very human work: a celebration and a mourning. Kylián's choreographic style refuses to be boxed in by definition or description, other than to say it is truly its own and he is a master of his craft."
Mr Li said Queensland Ballet was very proud to be presenting the work of three such world-renowned and respected choreographers.
"I'm humbled that the George Balanchine Trust, Jiři and Trey trust our Company to do their masterpieces justice and I can't wait to see all our dancers thrill audiences in these ballets. This will be a very different season… Each ballet in this season is very different to the others: the female dancers will shine in Serenade, the men will wow audiences in Soldier's Mass and then the company comes together again in The Shadows Behind Us.
"The wonderful thing about ballet triple bills is that there's always something for everyone, it's like a taste tester of different ballet styles and different music."
QUEENSLAND BALLET'S THE MASTERS SERIES