Dance Dr. presents 'PIXEL'
NIDA Playhouse Theatre
27 & 28 November, 3 Shows Only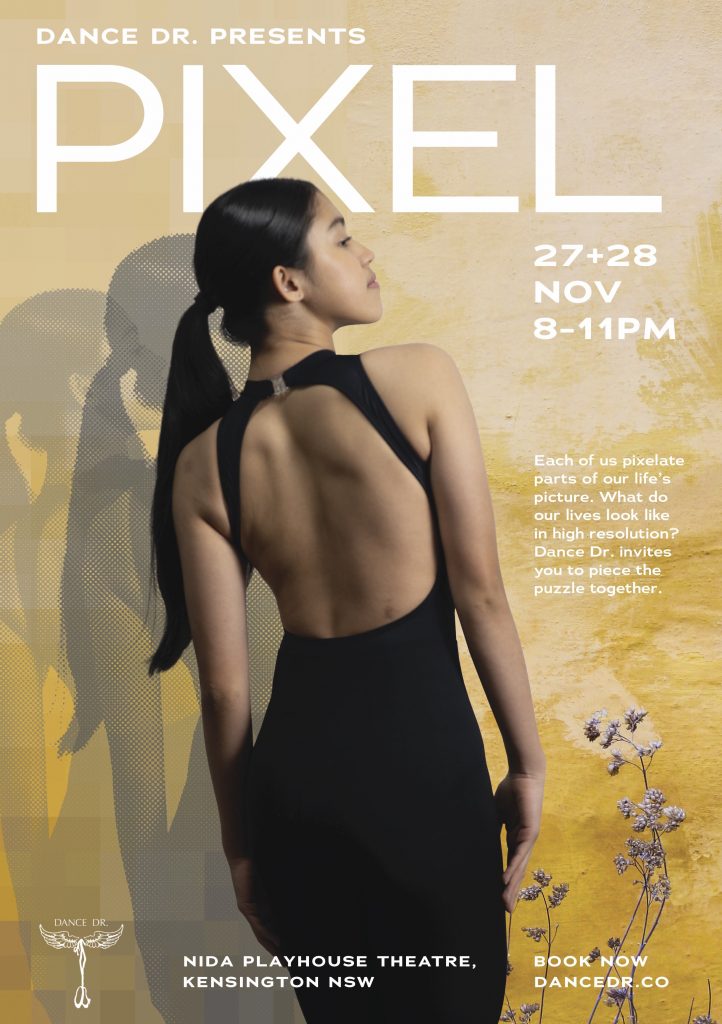 Each of us pixelate parts of our life's picture. What do our lives look like in high resolution? Dance Dr. invites you to piece the puzzle together.
PIXEL is a 90 minute show in two parts with a 10-minute intermission at NIDA Playhouse Theatre.
Cast list: Hannah Fulker, Isabella Russell, Niki Trifon, Shae Acevski, Skye Thadanabath, Olivia Graham, Jasmine Wong, Sofia Canestro and Amelie Carrie.
The work is choreographed by Lucy Mary-Claire Eaton, Chloe O'Shea, Niki Trifon, Isabella Russell, Hannah Fulker and Danielle Como.
For more information visit dancedr.co