65th Annual Perth Festival
Art in a Different Light
Featuring West Australian Ballet and Dancenorth's 'Attractor'
This summer, the 2018 Perth Festival invites you to see art in a different light and revel in a feast of captivating experiences to suit every taste and budget.
The Festival welcomes hundreds of thousands of visitors from 9 February to 4 March as more than 700 of the planet's best and brightest artists and entertainers descend on Perth for one of the world's most magnificent multi-arts celebrations.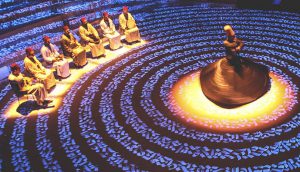 From our free opening event that heralds the rise and fall of the sun along St George's Terrace to the soul-explosion finale at Elizabeth Quay, the festive spirit will arouse all the senses across 24 glorious summer days and nights.
Celebrating 65 years as Australia's oldest arts festival, the third annual program by Artistic Director Wendy Martin again promises to be an essential Perth summer experience.
"For 65 years, Perth Festival has been at the heart of our city," Wendy Martin says. "In this singular and remote place on the edge of Australia, we welcome the innovative and visionary artists who bring their dreams and their endless capacity to surprise, entertain and provoke us."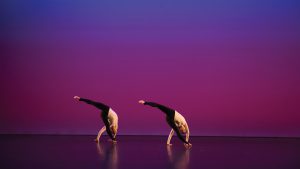 Living up to our global reputation for diversity and excellence, the 2018 Festival includes nine Australian exclusives, two world premieres, five Australian season premieres, two commissions and a dizzying array of more than 230 music, theatre, dance, literature, film and visual art events – many of them free.
Dance highlights include:
to a simple rock 'n' roll…song: Britain's wild child of dance Michael Clark and his award-winning company make their Perth debut with the Olivier Award-nominated to a simple, rock'n'roll … song, a potent dance and music cocktail set to a stunning soundtrack by Erik Satie, Patti Smith and David Bowie. [14-17 Feb]
'Vessel'


Vessel: An extraordinary new work from in-demand Belgian choreographer Damien Jalet and renowned Japanese sculptor Kohei Nawa, which wows as seven dancers test the limits of human movement on a stage flooded with water. Vessel was hailed a masterpiece at its Japanese premiere in January and has its first international outing in Perth before a European tour. [1-4 March]

White Spirit:

 Direct from war-torn Syria's Umayyad Mosque comes the Australian exclusive of White Spirit, a profound sensory and spiritual experience in which Sufi music and mysticism collides with Tunisian street art. Led by the stirring voice of Noureddine Khourchid, seven religious singers perform exquisite invocations as three Whirling Dervishes of Damascus hypnotically spin on a stage made thrillingly vivid through the live illuminated calligraphy of Tunisian street artist Shoof. [2-3 March]

Beyond Time: Taiwan's award-winning U-Theatre explodes Beyond Time, a glorious mix of martial arts, dance, thundering taiko drums, music and multi-media. Created from a 50-day walking meditation across Taiwan, this Australian exclusive is a timeless journey into the awe-inspiring moments in life. [9-11 Feb]


'Attractor'

Attractor:

 Australian dance luminaries Lucy Guerin,Gideon Obarzanek and Dancenorth form a dream team with Indonesia's powerhouse music duo Senyawa to create Attractor, a trance-dance odyssey that invites audience members on stage to share a ritual of ecstatic abandonment. [8-10 Feb]

Milnjiya, Milky Way – River of Stars:West Australian Ballet presents their annual Ballet at the Quarry outdoor performance. Dance and dine under the stars – be part of this summer tradition. Indulge in a breathtaking feast for the soul when the Larrakia and Yorta Yorta nations, ballet and opera come together to re-tell a traditional Yolngu Milky Way creation story.

 Milnjiya, Milky Way – River of Stars

 is a groundbreaking collaboration between Gary Lang NT Dance Company, West Australian Ballet and Opera artist Deborah Cheetham AO. [9 Feb -3 March]


'Ballet in the Quarry'
Visit www.perthfestival.com.au for full details and bookings for all events.