Perform-Ability Seeks Interest for


New Special Needs Dance Class in Sydney
Free Trial Class – Tuesday 16th October @ 4:30pm
St John's Church Hall, Ashfield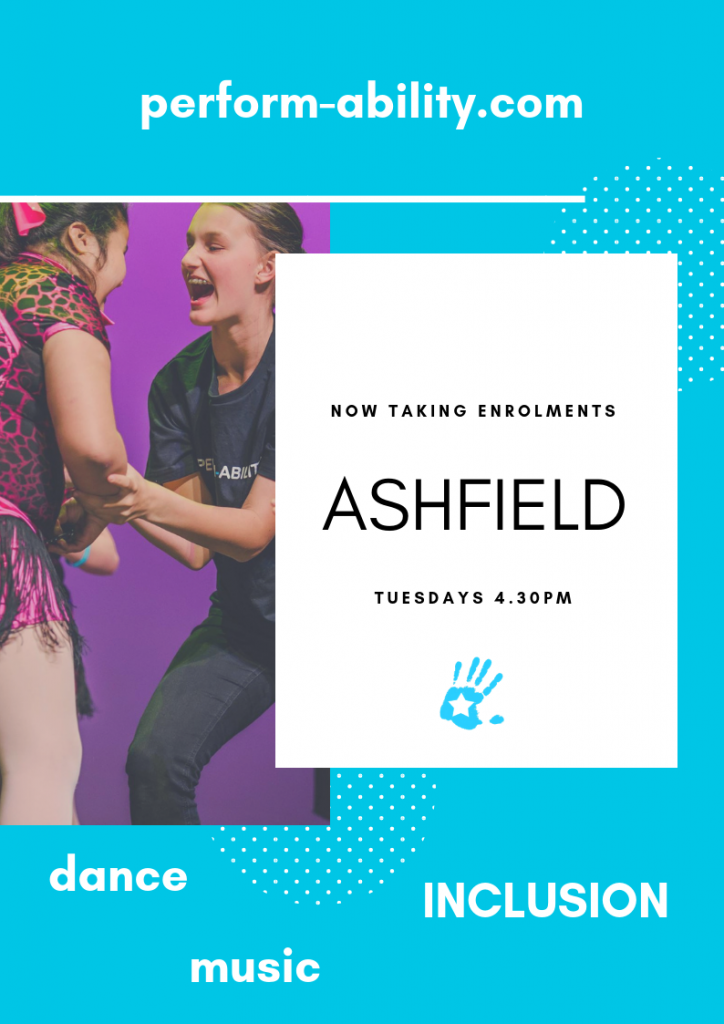 Perform-Ability started in 2009 in the Newcastle and Central Coast regions of NSW, providing dance classes and performance opportunities for children and adults with disabilities and special needs. Founder Miranda Hayman operates Perform-Ability as a dance, drama and music program for people of all ages with special needs and disabilities. Dancers from the program have performed and competed in shows and events both in Australia and abroad. She is trying to spread the word about her new class in Ashfield.
"It's been 2 years in the making, rounding up enough interest to make a class possible in Sydney for children and young adults. The area we received the most interested was the inner west. It was such a huge challenge to find an appropriate and affordable space for the class," said Miranda.
"We are so thrilled to be holding a free trial class on Tuesday 16th oct 4.30pm in the hopes to continue for the rest of the year."
"At the moment it is all ages and if we receive enough interest, we will split it into kids and teens/young adults. Currently we have 22 people interested between the ages of 6 – 25 years."
Read our previous article on Perform-Ability here >> www.dancelife.com.au/perform-ability-dancers-need-your-help/
The class will run at 4:30pm at St John's Church Hall in Ashfield by Miss Nadia who has run junior classes at Brent Street with over 15 years teaching experience and has been working with Perform-Ability for the past year in Sydney.
For More Information on Perform-Ability visit www.perform-ability.com
or contact Miranda on M: 0431.036.659