Oliver! The musical has returned to Sydney's stage for a limited season of 15 shows at the Parramatta Riverside Theatre.  Based on the novel Oliver Twist by Charles Dickens, the musical tells the story of a nine-year-old work-house boy who famously asks for "more", he is then sold to an undertaker and his wife but promptly runs away, taking the long journey to London.  We follow Oliver as he meets the Artful Dodger, Fagin, Nancy and Bill Sykes as he dreams of a family who will love him.  Full of timeless songs such as Food Glorious Food, As Long As He Needs Me, Consider Yourself, Oom Pa Pa and Where is love? Oliver! will leave you humming as you leave the theatre.
Presented by Packemin Productions, a pro-am company who formed last year in conjunction with Parramatta Riverside Theatres and produced a successful season of Joseph and the Amazing Technicolour Dreamcoat in its founding year.  This year, a production team headed up by director Neil Gooding, musical director Peter Hayward and choreographer Camilla Jakimowicz, are working closely with industry professionals and amateurs alike to revive this famous musical. Opportunities such as these musicals give up and coming performers the chance to learn from professionals already in the industry as they train.
Oliver! stars Wayne Scott Kermond (Smoke and Mirrors, Candy Man, Guys and Dolls) as Fagin, Todd Keys (Dr Zhivago, Phantom of the Opera) as Bill Sykes and Katie McKee (My Fair Lady, Floyd Collins) as Nancy. Oliver is set to present a first class experience for all.
There will be 15 shows from the 3rd till the 18th February and Prices start at $25, for more information or to book call Parramatta Riverside on 8839 3399 or www.riversideparramatta.com.au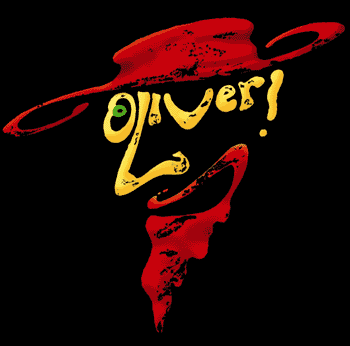 Dates & Times:
11am, Friday 3 February 2012
7:30pm, Friday 3 February 2012
2pm, Saturday 4 February 2012
7:30pm, Saturday 4 February 2012
3pm, Sunday 5 February 2012
7:30pm, Wednesday 8 February 2012
7:30pm, Friday 10 February 2012
2pm, Saturaday 11 February 2012
7:30pm, Saturday 11 February 2012
3pm, Sunday 12 February 2012
7:30pm, 15 Wednesday 2012
7:30pm, 16 Thursday 2012
7:30pm, 17 Friday 2012
2pm, 18 Saturday 2012
7:30pm, 18 Saturday 2012

Stay tuned to DanceLife for an exclusive interview with Camilla Jakimowicz, coming soon!