NXTGEN Project
MOVIE EDITION!
Sept 27 – Oct 4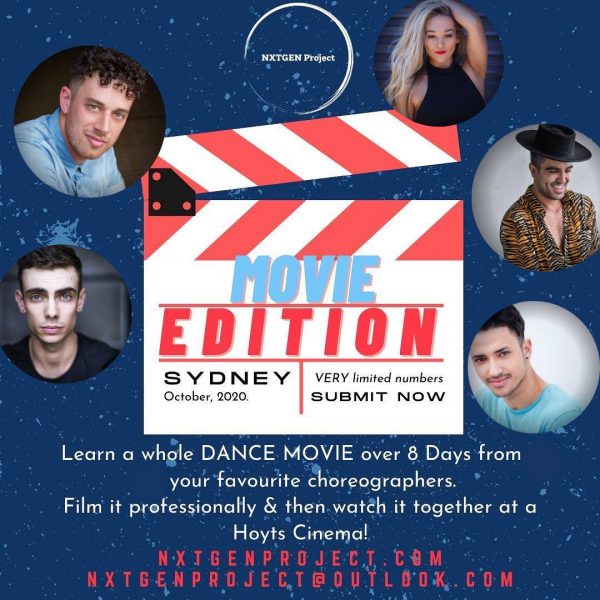 NXTGEN Project is excited to launch their FIRST EVER 'Movie Edition'
Spend 8 days with some of your favourite choreographers learning and then professionally filming a mini dance movie at a number of locations. Then, watch the finished product together at a Hoyts cinema.
Choreographers include:  Stephen Tannos, Lauren Seymour, BJ Rorke, Neven Connolly and Dayton Tavares.
SYDNEY – we are starting with you these holidays!
September 27th ⏤ October 4th
VERY limited spots, send your submission now or get more info at:
#nxtgenmovieedition