NXTGEN Project
Looking for the Top 30 Dancers in 10 Cities!
Canberra, Wollongong, Dubbo & Central Coast coming up in July
Accepting Submissions Now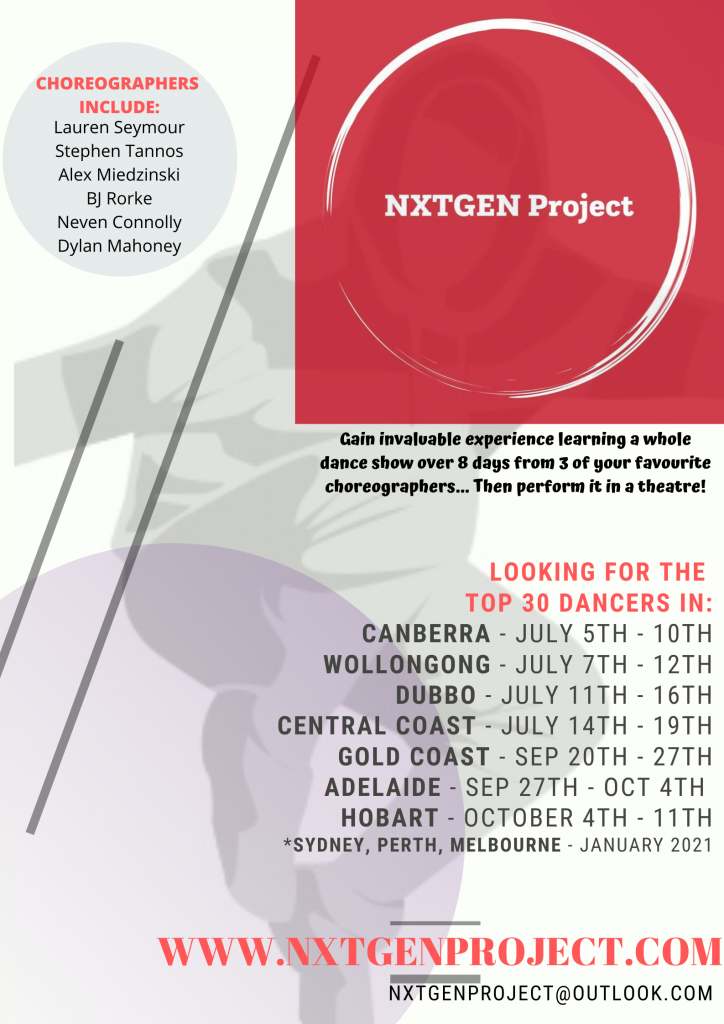 Students will learn a whole theatre show from 3 of their favourite choreographers over 8 days and then perform it in a theatre!
6 days now and 2 days along with the show once theatres open again (working around their studio commitments).
Choreographers include:
⚡️  Lauren Seymour  ⚡️  Stephen Tannos  ⚡️  BJ Rorke
⚡️ Alex Miedzinski  ⚡️ Dayton Tavares  ⚡️ Neven Connolly
Video submissions only!
2 age groups: 9-12yrs and 13yrs+
VERY limited spots! DON'T MISS OUT!