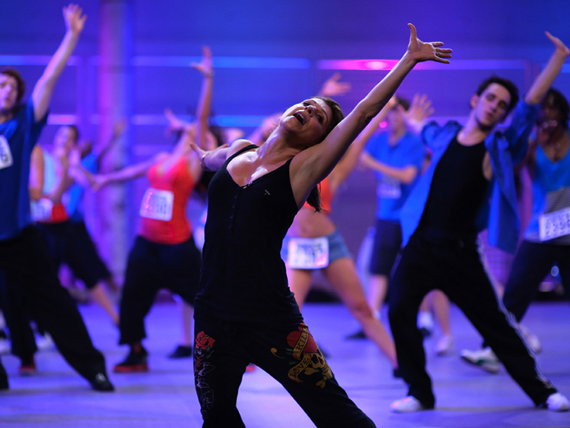 Last night kicked off night one of the Top 100 Week on SYTYCD. The 100 dancers in the running to be in the Top 20 were taken to Carriage Works in Sydney to be put through three challenging routines by Kelley Abbey, Nacho Pop and Sarah Boulter. Some dancers were amazing and some were very average. Word on the street from some of the dancers who attended Top 100 week was that Nigel said this was the worst Top 100 group he had seen in the short history of dance. Fact or fiction? Who knows.
I personally enjoyed last night's show although I would like to have seen more of the better dancers feature more. I feel like they continued to show the dancers who struggled with the routines because it wasn't their genre. Show us the dancers that killed the routines please!!
It was great to see Jack, Kate, Rhys and Demi made an appearance on the show. Although while they were dancing I was wondering the whole time what Nigel was thinking. Jack and Kate were Australia's favourite male and female dancer in the competition last year. How do they compare to their equivalent in the USA version of the competition?
Tonight we will find out who makes the Top 20. Catch SYTYCD at 7.30pm on Channel 10.