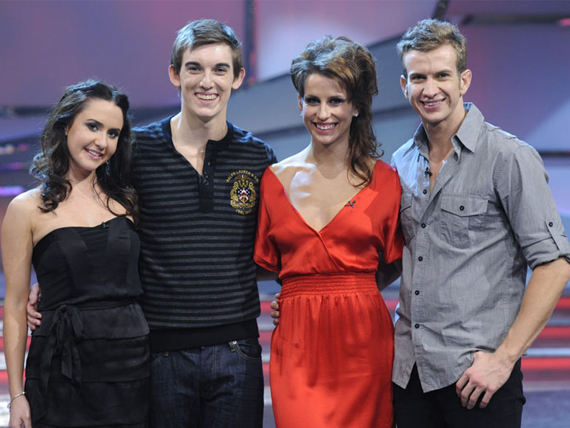 For the Grand Finale of SYTYCD Bonnie will be choreographing a segment with some of the Latin American/Ballroom choreographers that have worked on the show such as Leanne Bampton, Natalie Lowe, Fabio Robles and Dancing With The Stars crew Csaba, Luda, Oliver, Aric and Masha. There are meant to be a couple of others as well but the names are still to be confirmed. So anyway it will be great to see this piece together. The piece is themed to be 'Ballroom Blitz'.
Also this week Fabio Robles is choreographing Tango [Whatever Lola Wants] for Talia and Ben while Supple is doing a group number with all final four being a homage to both Janet and Michael [All For You].
Grand Finale – There is meant to be a Kill Bill segment being organised for all hip hop choreographers who worked on the show.
It seems that all judges will choreograph a piece but we still have no other information on anything else.
We will keep you updated as we hear things!