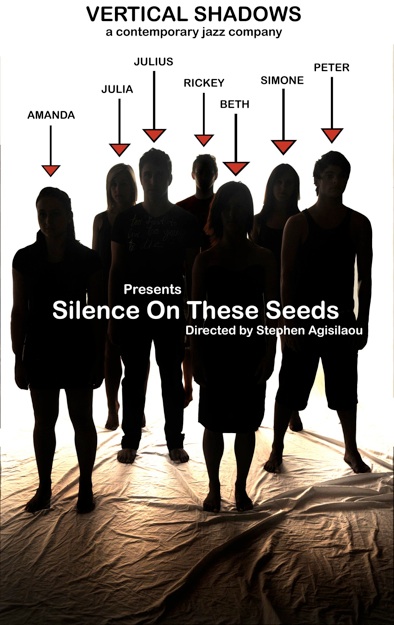 Vertical Shadows, a contemporary jazz company, is Australia's newest company dedicated to giving work to the contemporary jazz industry.
Using the words "contemporary jazz " very loosely, Vertical Shadows explores many different styles and entertainment avenues.
Their first performance " Silence On These Seeds " follows the story of a group of friends and the ever-changing relationships between them.
We start with Julius who, with his girlfriend Simone, brings two separate groups of friends into one, with their relationship. When Julius finds his journey though life going in an unexpected direction, we find that it's not the mistakes that he makes that ruin the group's dynamics but the silence that he keeps.
Show premiers April 2nd 3rd and 4th 2009
www.verticalshadows.com for more information.