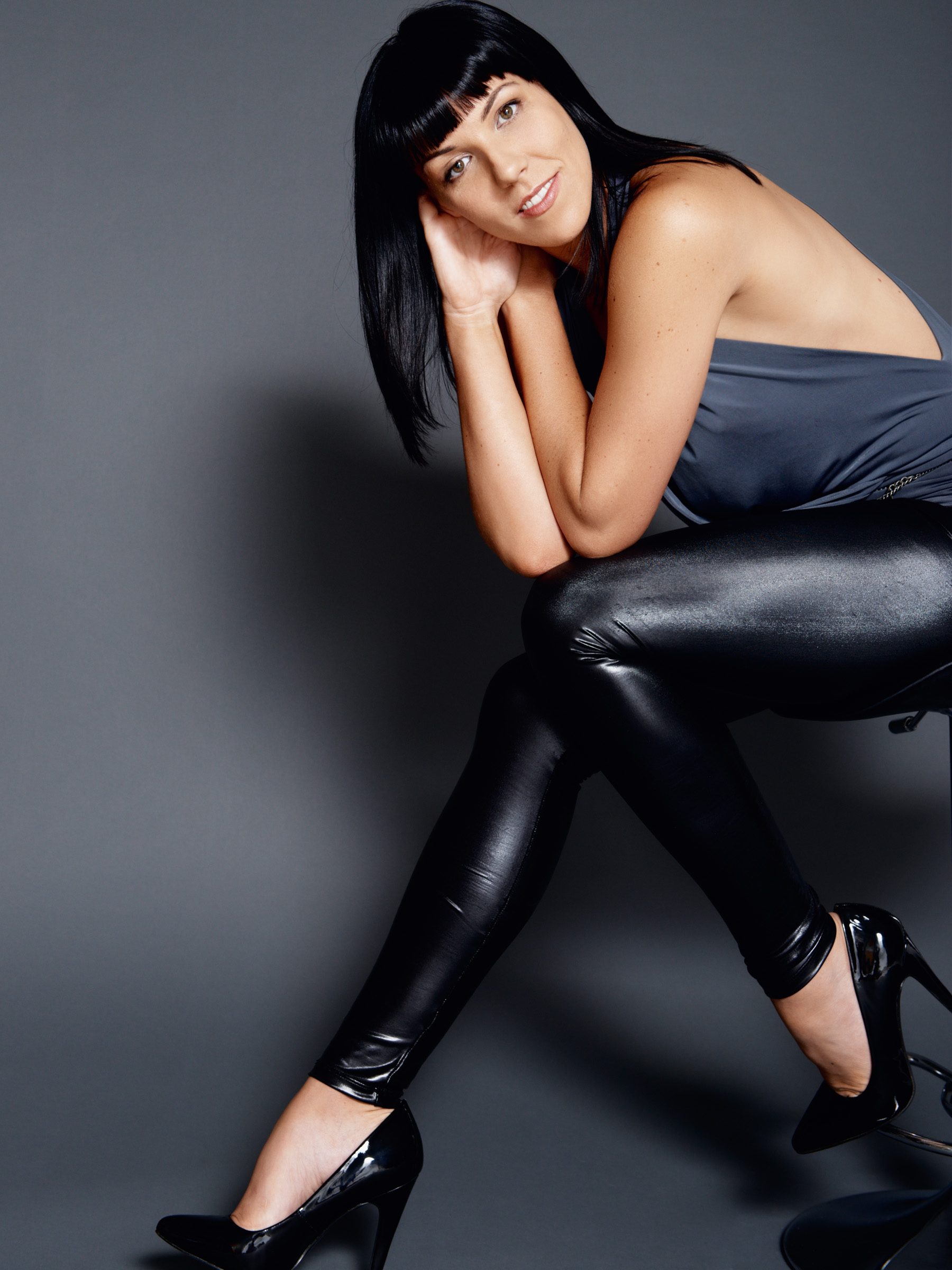 Natasha Crane is one of Australia's most sought after dancers and choreographers. Last year Natasha had the opportunity to travel to India to creatively assist world-renown choreographer Michael Schwandt on "India's Raw Star" – a singing reality show in which the contestants perform their own compostitions. DanceLife had the chance to chat with Natasha about how she came about working with Michael Schwandt, her experience working on "India's Raw Star" and she also gives advice to dancers wanting to work in the industry!
Can you tell us a little about your background in dance?
I started dancing as soon as I could walk! My mum and dad owned a dance school on the central coast called "Crane Academy Of Dance" that is still running today. I knew from around age 16 that this was something that I was very passionate about and wanted to pursue further. Much to my mums disapproval, at first, I organised myself an audition for "Newtown High School of Performing Arts" and studied there for years 11 and 12. Once school finished I continued training by saving my money and taking a trip over to LA at the age of 19 to take as many classes as possible!! This only sparked my passion more, I went on to train at "Danceworld 301" for one year followed by the course that completely shaped me as a professional "ED5 International". I studied two years full- time at ED5 and received a diploma in performing arts, the amazing guidance and training I received there was priceless and definitely contributed to the career that I have today.
How did you meet Michael Schwandt?
I met Michael Schwandt first of all at a workshop that he taught on the Central Coast. I was very young, but continued to take his classes when he was over here in Australia.
How did the "Raw Star" experience come about?
I think it actually stemmed from one of the classes that I took of Michael's. This day in class I made a point of saying hello and introducing myself and we then became friends on Facebook. Once we were friends Michael was seeing all of the choreography that I was posting from the pro class that I teach here in Sydney once a week. I think it was seeing these video's that made him curious as to what I could offer. He then hired me to assist him at the "Ringling Bros" audition at Sydney Dance Company in June last year. I was asked to teach some of my choreography for this audition process as well as dancing Michael's choreography and assisting with the smooth running of the audition. After this job which was my first job with Michael we went out to dinner and he spoke to me about what I do and my plans for the rest of the year. During this dinner he asked if I would be interested in creatively assisting him on "India's Raw Star". I said that I definitely was and things just grew from there.
What was the "Raw Star" Experience like?
Like any job in a foreign country the whole experience was extremely challenging yet rewarding at the same time. My first week on the job was accompanied by Caitlin Wheeler and Michael Schwandt and they helped to prepare me for what was ahead. We worked altogether on one episode before they both returned to LA and I was in India on my own. Michael returned for one more week to India towards the end of the show which was a huge relief for me. Michael continued to assist me online where possible but it was a huge workload and responsibility for one person. Each week with the acts that were performed we would have to do a creative brief for each performance. Of course it had to include wardrobe, graphics, staging, sets/props, special performance effects etc. These ideas would then have to be pitched to the head of Saaibaba Telefilms along with representatives from the supporting channel "Star". It was not always an easy task trying to get them to understand what it was that you were trying to create. Many times things were not liked and had to be re-worked immediately as the show was almost always on a one week turnaround. Once the ideas were agreed upon getting the budget approval was the next struggle, many times the ideas were great but there was no budget to support it so things had to be changed at the last minute. If we were using dancers for that episode then rehearsal time with them was minimal, only one day before the shoot day usually. This was difficult because they were usually dancers I didn't know and I was never sure of their capabilities. This job helped me to learn so many things about myself. I have always been fairly adaptable in a professional sense but this show taught me to completely let go of any "ego" in my work. As a creative person you are working as a team to create the best thing possible for the show, not for you. I have always thought this way but it was reconfirmed to me on this job that it is the only way to work where you can be reasonably stress free. So many times ideas that I had developed and spent a lot of time on were cut completely or not executed how I instructed, due to lack of budget or skills. You just have to forget about it, move on and do the best with what you have in front of you. I am so grateful for this experience and the Indian culture is truly fascinating. I learnt so much from their ability to accept things and stay calm. I met some of the most amazing human beings on this job and I will be forever grateful for the hospitality of the Indian people and to Michael for creating this opportunity for me.
What have you been doing since then?
Well I have been very happy to be back in Australia with safe roads, great food and toilet paper!!! I am currently working on a possible contract providing dance shows for "City Of Dreams" casino in Macau along with Keith Hawley. It is very exciting because it hopefully means more well-paid work for Australian dancers!! I am choreographing a gig for Arnotts next month and have a few others in the pipeline. I have also returned to my very beloved teaching jobs and am now proud to be on staff at NIDA and Sydney Dance Company as well. I am very passionate about sharing my knowledge and consider my teaching to be one of the most rewarding things that I do.
Do you have any advice for dancers?
Where do I start???? You have to work hard and respect what you do. Talent is not enough without a great personality and work ethic. You are a business and you are responsible for the way that you conduct yourself "AT ALL TIMES" !! To me someone who is easy to work with and reliable is worth a hundred times more than someone who may be the "flavour of the month" but is unreliable and high maintenance. Remember that everything always shifts and you never know what's next. That girl who you are training with at the moment might one day be sitting behind the audition panel of your dream job. Be positive, be encouraging, be grateful and try to see and respect the value of others around you. If you want to do this for a long time then you need to work hard ALWAYS. Continue to challenge yourself in every way possible. Never be complacent or think that you have nothing to learn. If you want it then you need to go for it!! Heart and soul, without fear of rejection but with the undeniable belief that this is what you were born to do. Find your own purpose and then you will love what you do forever.