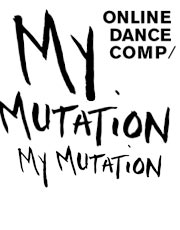 MyMutation, the worldwide online dance sensation from Sydney Opera House is now into its second Round.
So far it has been a huge success. They have had lots of great entrants from across the world performing in a range of styles from hip-hop to ballet, rivedance to flamenco, latin to contemporary and everything in between.
Click here to see the finalist's Round 2 entries and vote for your favourite. Everyone who votes can enter the draw to win a HD Handycam from Sony.
Voting for Round 2 ends 30th Aug 2009 so get in quick and help us choose a top 5 from our 15 fantastic finalists.
What Happens Next
The top 5 dancers from Round 2 will move on to the final round and compete for a chance to perform LIVE at Sydney Opera House as well as $2000 cash and a swag of goodies from Sony!
The Opera House would like to take this oppertunity to extend a huge thanks everyone who supported and took part in their online dance competition, MyMutation. It is because of people like you that they are able to create great events like this and will be able to do so in the future.