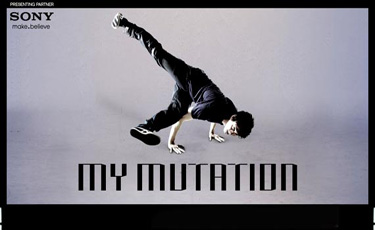 In collaboration with YouTube, Sydney Opera House is once again staging the online dance competition, MyMutation.
Last year the MyMutation competition website was visited by 283,000 people across the globe. So if you want to show off your dance moves to the world MyMutation is the place to be seen.
This year the choreographic challenge is being set by Kate Champion, Artistic Director of one of Australia's leading dance companies Force Majeure.
PERFORM LIVE AT SYDNEY OPERA HOUSE
As part of the prize the winner will be flown to Sydney from wherever they are in the world to work with Kate Champion on a performance that will be performed live on the forecourt at Sydney Opera House on Sunday 26 September.
Entries closed on August 10 and you need to vote for your favourite before this SUNDAY!.
Click HERE to vote!