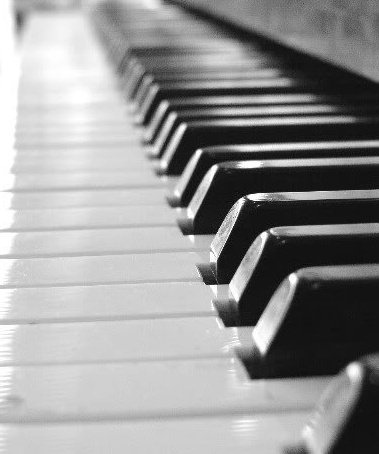 Two months ago, I got involved in a project at the hospital with some patients. The purpose of this project was to get patients to find their inner self and strength through various forms of art instead of reaching for the usual palliatives. Music topped the list! It had the most effect in changing a person's mood, thinking, communication, personality and being. The results of the project made the patients more assertive and in return they inspired me to be creative with music.
I was surprised how this week showed just that – a show from Sydney Dance Company and students in a class that captured the essence of music and choreography. Sydney Dance Company's Shared Frequencies proved that live music being played in a show affected both the dancers' expression and the audience's appreciation of the performance. This time round, I decided to connect with the musicians more than the dancers as they were very captivating and animated. I could feel the sound vibrations and energy jumping from the musicians and their instruments into the dancers' bodies as they started to dance and become ALIVE! The performance and music left me with goosebumps, speechless and a little emotional!
I noticed this same effect in the dance class. I gave some short music samples that I mixed from the project to a teacher. The piece of music was an unusual version of a pop song and the teacher was very clever in arranging an intricate routine to it. I watched the class, and the students were paying attention to the music and dancing with visible emotion. It's exactly what I wanted to see! The teacher made the underlying piano sounds as the main part of the choreography, instead of the superficial voice and beats. It was very conversational and it looked as if the piano notes were the full stops to a sentence. The patient who selected this song, told me that her sadness wasn't in the singer's voice, it wasn't in the lyrics, nor was it in the beats. It lied in the piano notes. This blew me away because neither the students nor the teacher knew the patient's story, yet they captured the reality of her sadness in their dancing.
Dancing to music is one thing, but understanding the dynamics behind it is another. So when you are about to perform, start by making the connection with yourself before you dance inside the music. The audience is always hungry to see YOU dance.
Most of my articles on DanceLife are about maintaining and developing the inner self. I am very passionate about growth and development, that's where my heart lies. Being involved in these projects (and believe me there are more projects coming up later this year) hopefully will enhance the medical – and inspire the dance – communities……such is the power of music.