Enter the Vortex is Wowing Audiences 
Marko Panzic Tells Us Why He Wants to Share His Dream
Enter The Vortex, the third season production of The Dream Dance Company, has already shared their passion on stage with audiences in Sydney, Perth and Bundaberg to rave reviews and standing ovations. Featuring some incredible talent and created by the sublime Sarah Boulter, Enter The Vortex still has shows coming up at the Gold Coast, Wellington, Wollongong and at The Australian Dance Festival.
Read our Review of ENTER THE VORTEX here.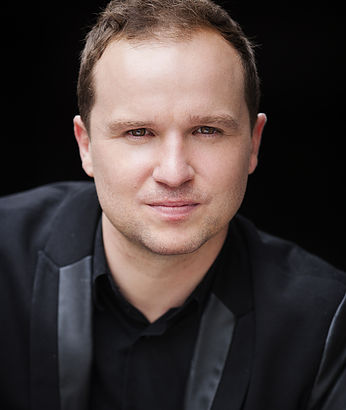 We recently spoke to founder and artistic director Marko Panzic about what inspires him to create new dance works in this country.
Why is 'The Dream' important to you?
The Dream is so important to me as it gives a positive and inspirational platform for dancers to hope for and work towards. The Dream is not only on a mission for dance in this country… it is on a mission to change an entire industry! Australian commercial dance opportunities are becoming more and more limited in Australia… creating the company for me was about creating employment and opportunities for future dancers. This is important and to do it in a positive and motivating way can only build a stronger dance community.
How do you see the connection between The Dream and DanceLife Australia? 
DanceLife shares the same values and beliefs as The Dream Dream Co. We are not only out there to build great businesses, but our intention and motivation behind our business is the art of giving back. Giving back in our creative community is so important and vital to the growth of our future. I am proud to work with DanceLife and share my business and brand alongside DanceLife as our motivations are very aligned, and, like every great achiever will tell you, you have to surround yourself with people with a common goal, only then can you become stronger. So together, we can help dance continue to develop commercially in this country.
What motivates you to keep running the Company?
My motivation is not only in myself… but my motivation is when I see 16 dancers on stage receiving a standing ovation. The art of dance is so important and is just as important as singing and acting. Somewhere along the way dance become under valued in this country. Only we as a community and industry can bond together and achieve greatness. A lot of people will sit by and wait for the change and accept the excuses of our country and industry doesn't support and accept us, but only then can we as a community give to one another, share our wealth and make our industry stronger and bigger then ever. I am in this to change an entire industry! 
ENTER THE VORTEX  |  The Dream Dance Co
GOLD COAST

@ Gold Coast Arts Centre
SUNDAY MAY 28th 2017 – 1 Night Only!
Buy Tickets HERE
WOLLONGONG

 @ Illawarra Performing Arts Centre, IMB Theatre
Saturday SEPTEMBER 2nd 2017 – 1 Night Only!
Buy Tickets HERE
AUSTRALIAN DANCE FESTIVAL

 @ State Sports Centre, Homebush
Sunday SEPTEMBER 17th 2017 – 1 Night Only!
Buy Tickets HERE
WELLINGTON

 @ St James Theatre
Saturday OCTOBER 28th 2017 – 1 Night Only!
Buy Tickets HERE