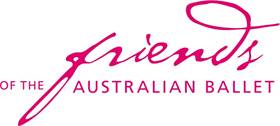 present
A Premiere Screening of
"THE PERFECT PARTNERSHIP"
MARGOT FONTEYN & RUDOLF NUREYEV
Wednesday 26 February at 7pm
Hayden Orpheum Picture Palace, Cremorne

"The Perfect Partnership", starring Rudolf Nureyev and Margot Fonteyn, is an outstanding documentary that features never before seen footage, interviews and dance selections between two of the greatest classical dancers to ever grace the world's stages – many critics will say the most magnificent and technically brilliant pair to dance the classical repertoire.
This documentary brings to the screen the most sensational story in Ballet, the fusion of two totally different personalities into what has been recognised as truly the perfect partnership.

Margot Fonteyn – she was England's prima ballerina assoluta, idolized for her achievements and a loyal figurehead of The Royal Ballet, London, an established company.

Rudolf Nureyev – he was a star of the Kirov Ballet half her age, a young defector fleeing from Soviet Russia, relatively unknown in the West, born of poor parents in the appalling hardships of wartime Russia.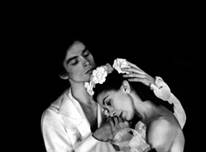 A partnership that became ballet's legend of the century.
This extraordinary documentary, nominated for an International Emmy and rarely seen since its debut in the 1980s, includes extensive interviews and highlights from cameras smuggled into both their performances and rehearsals.
"A moving, thrilling, amusing and sometimes sad journey down memory lane for those of us lucky to have seen them together; for those who had never seen the fabled pair it must have been a revelation" – The Dancing Times (UK)
Date Wednesday 26 February at 7pm
Venue Hayden Orpheum Picture Palace, 380 Military Road, Cremorne
Price $27 per person
Bookings Online www.orpheum.com.au or at the Box Office
Enquiries Friends of the Australian Ballet (02) 9252 7322