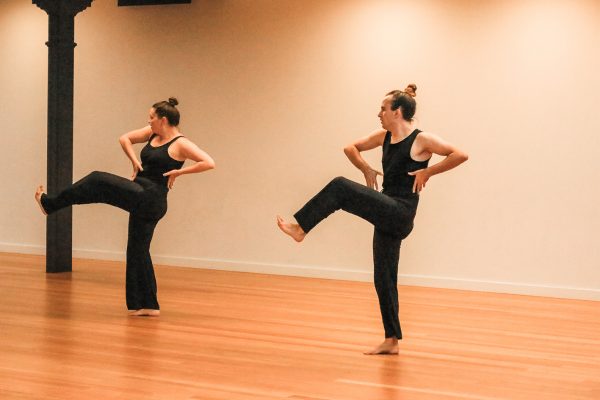 Independent Dance Scene Comes Alive in Sydney
Concerts, Street Performances, Dance Films, Workshops, Classes, Forums
by Charemaine Seet
---
WIN!! We have 2x double pass tickets to giveaway to GEOMETRIC FLOW on March 26, 6pm, at Petersham PLUS 2x double pass tickets to see DANCE CINEMA on March 26 at Redfern Town Hall. (See below for event details.) 
To enter simply email win@dancelife.com.au with your name and mobile phone number with the subject title of the event you want to win tickets for: either 'Geometric Flow' or 'Dance Cinema' in the email subject header. Entries close March 17. Winners drawn at random. GOOD LUCK!
---
March Dance, the Sydney festival celebrating independent dance, had its launch at the Harold Park Community Centre in Glebe on March 4. It was thrilling the launch was actually live (not Zoom!) and warming to be in a physical gathering of the independent dance community to celebrate a cultural event. In 2021 this seems like a miracle.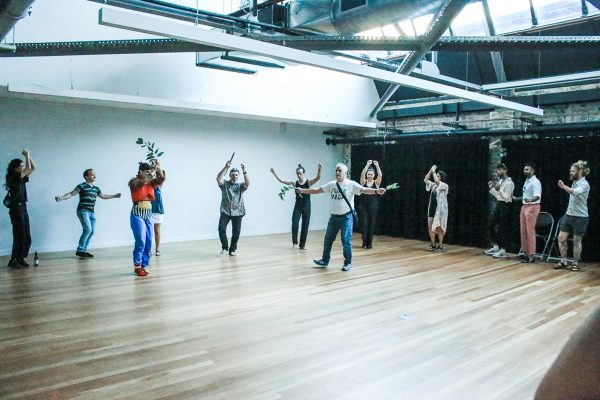 The message of movement began with Mathew Doyle, descendant of the Muruwari Aboriginal nation, who welcomed us to Country by leading us in a ceremonial dance. The love of dance was immediately palpable and experienced by everyone.
2021 is the third year of March Dance — the combined effort of three visionary dance organisations: Critical Path, DirtyFeet and ReadyMade Works. Much of last year's activities were cancelled or shifted online due to COVID-19. This year, March Dance has come booming back with 108 dance artists participating in dance concerts, live street performances, dance films, workshops, classes and forums.
The evening featured three works exemplifying the great range of styles on offer at March Dance. Multi-disciplinary artist Wendy Yu, exhibited projections of her digital dance art Act of Holding Dance. It was stunning. A continuous flow of graphic 'shadows' that bled downwards from the moving images of dancers. The trailing dark curls were bewitching as endlessly flowing streams of movement. These dance projections will be popping up in public spaces around Sydney and Melbourne over the next month so watch out for them. A bonus is that you can also watch Yu's work online.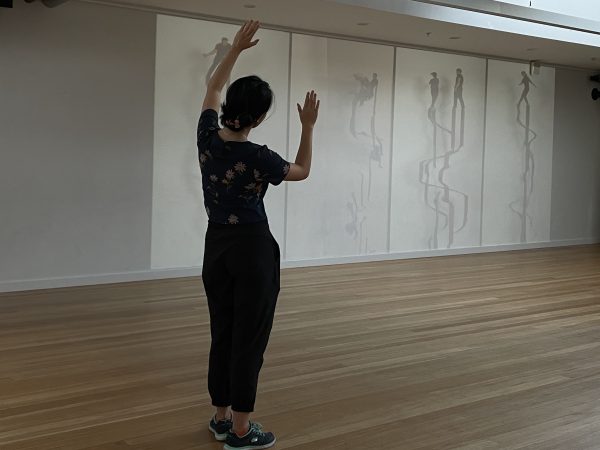 Amy Flannery and Jye Uren performed a remarkable piece by Emily Flannery called Bulnuruwanha (which means 'Take Flight' in Wiradjuri Language). The work is in development and had a residency at The Glebe Town Hall during the festival, which ended with a public sharing and Q&A. It explores the Wiradjuri Dreaming stories of the Australian birds through contemporary Indigenous dance. The section they presented referenced the creation story of the Kookaburra and it was a moving combination of complex choreography and storytelling. Amy and Jye made the extremely difficult choreography look effortless. Images of wings, beaks and bent legs, combined with the sophisticated composition created a truly beautiful dance. Bulnuruwanha gently hints at the astounding level of talent of our newest creators. Flannery is a powerful dance maker on the ascent.
An offbeat and charming piece from Form Dance Projects was next up. They produce contemporary dance in Parramatta. Form Dance Projects' charismatic youth group were dressed in a colourful riot of 'op shop' clothing. Standing in military formation dancers Claire Rodrigues, Emily Yali, Fiorella Bamba, Gabriela Green Olea, Josh O'Connor, Liam Berg, Rachelle Silsby and Saskia Ellis performed eclectic and exaggerated gestures with great drama. The music composed by Jodi Phillis had the feeling of a mournful carousel and added extra poignancy to the work.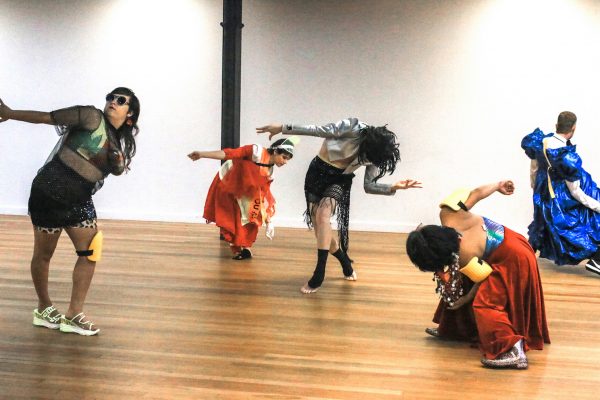 All That I Am Right Now, created by Emma Saunders, seemed joyful superficially but appeared to have a darker side. Each dancer was isolated from the other and didn't move from their designated spot — possibly an echo of the social distancing that we all endured during the worst days of the pandemic.
The launch guests were jovial and relieved to reconnect, sharing news and discussions throughout the space. Artists talked about their excitement to be involved in and also attend upcoming events for March Dance.
Two highlights to watch out for have Hip Hop culture at their core:
Street Elite at ReadyMade Works in Ultimo will feature "work born out of the battle and thrust into a new context." Nick Power, a Sydney-based street dance impresario, is presenting Hip Hop dance artists Booyakasha, Stale Biskitz and Tony Oxybel in an evening that "celebrates culture, community and killa moves". Performances on Saturday 13 March at 6.00pm and Sunday 14 March at 6.00pm. Tickets are $15.
Geometric Flow is a site-specific spectacle featuring fierce street dance specialists Dechen Gendun, Karen Otero, Jamie Kha and Adam Warburton. Moving bodies will explore the connection between dance and graffiti in this fun event presented in a classic urban setting, a subway tunnel in Petersham. A visual arts feast of freestyle "skilz," nuanced and alive, framed by rough and vibrant concrete. Performances will be held on Friday 26 March at 6.00pm, Saturday 27 March at 2.00pm and Sunday 28 March at 2.00pm. Tickets are $10.
The miracle of live dance continues into the rest of March.
Check the March Dance website for more offerings: www.marchdance.com
---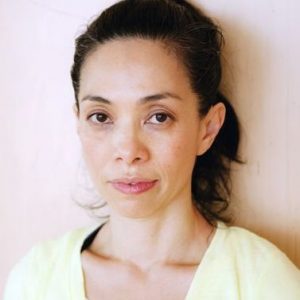 Charemaine Seet is a dancer and choreographer who has worked in London, New York and Sydney. She is the director of Seet Dance, an innovative contemporary dance school in Sydney. 

In her spare time, Charemaine recreates iconic moments in dance history using LEGO.