Manuela Oliveira Shares Her Secret to Success
Aussie Pro-Talent Travelling the World & Working with A-Listers
Interview by Chris Duncan
Australian-born Manuela Oliveira recently spoke with Chris Duncan about her extraordinary career to date. She reveals what it takes to 'make it' in this industry as a professional dancer, choreographer and creative, and shares her secrets to success!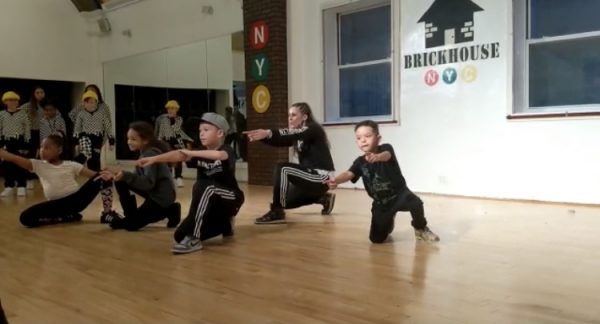 Q: You were born and raised in Sydney Australia, when did you move to the US and what made you stay?
Yes, I was born and raised in Australia, I grew up watching MTV and Artists like Janet Jackson, Jlo, Britney, and always imagined it to be a dream to be at that level but it seemed so far and unreachable like I wasn't born for the industry.
After completing highschool at St Ursulas in Kingsgrove ( good ol kingsgrove ha…) I found myself connecting more and more with music and singing and dancing at home on the bus at work it was just alive in me. So one day with my cousins I went to take dance classes at Dance Central I remember and then more and more classes and began talking to other dancers and teachers in Sydney that were living their dancer/choreographer life and that's when it became real to me that I too could go for it.
It was like this big light turned on at the end of this tunnel that I now had to pass through. So the decision was made in 2004 to go to New York and train to take my skills to a higher level but also see if this is the industry I want to be in. So I went and of course dancing day and night, blood, sweat, and tears haha … I can now laugh I pushed through 3 months of all-day dance as many genres training in foundation Jazz, Ballet, house, breakdance, hip hop, funk, popping, locking, heels I wanted to be an all-rounded dancer to not limit me in opportunities!!
So then returning to Australia planned trip to LA if not the same year it was the next and then off to LA I went and trained also 3 months challenged with the speed and level in LA, dancers were fierce, and so this gave me the confidence and belief that I can achieve that dream that I once felt was so far and now being in the City of LA and NYC it became much more real than it was attainable. So then was the obstacle of getting the Artist O1 Visa and then Green Card a long process but all worth it. So from 2004 to 2010 it was yearly trips back and forth to both NY and LA and working in Australia and Malaysia and Taiwan with dance, choreography, and Teaching opportunities that arose.
I started to book more and more work and that helped me build the needed portfolio for my US work visa and then Moved in 2010 to LA to begin my career there and achieve work with A list artists and achieved beyond what I imagined but being in the right city and around the right people and constantly networking it made it real and nonstop since then. I stayed due to the opportunities available and pressure to keep improving as I was constantly being surrounded by the best of the best in the industry and as well as work I could continue training. I miss Australia as I've had great opportunities there and a great support system of people there and I continue in touch with as many as I can as when I do come to visit I love to work and connect with my people there!!
Q: You have worked as a choreographer now with some of the biggest names in the industry – what have been some of the greatest highlights for you?
I have been blessed to work on some amazing projects as Choreographer, Assisting Paula Abdul on X-Factor was definitely one of them, an opportunity I never imagined, working alongside her learned a lot and also raised me up to another level of the choreographer as she is an incredible Artist, Dancer, and Choreographer herself.
Also working on Hit TV Show 'NBC's The Voice' 3 Seasons, another blessing working as Performance Consultant/ Movement Coach I got to work through the Audition Process all the way to the finals with each Artist on their performance side and staging as well as working with the Coach's I got to understand what was needed and wanted for each team and always making sure the Voice was the main focus and naturally movement bringing out the best of each artist bringing forward a natural performance. These would be the greatest highlights out of many that I have had and thankful for each.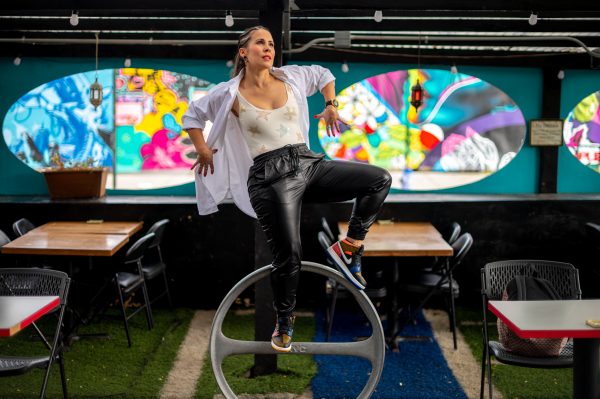 Q: As a dancer, you have performed for legendary artists like Rihanna, J-Lo, Samantha Jade and many more … how did you score the gigs and what do you think helped you stand out from the crowd in the auditions? 
Absolutely I love Samantha Jade and that was my first Big Artist to Book in Australia for the Urban Music Awards and she is such a sweetheart it set the pace to keep reaching for any Artist I wish to work for.
Then working with Rihanna was a dream come true at the MTV VMAs I still remember that exact moment on stage and they knew there were no stops from here. Then JLo another dream come true working and meeting her and how humble and beautiful she is made me want to only work more with Artists and add to their dream and vision!!
What I believe made me stand out is my versatility in my freestyle, it was tough there were many girls with similar looks when we were in that audition room of 200/300 girls and of average height so I always showcased my versatility in the freestyle sections and did what others girls would do and then add more!! I always went into auditions with the mentality to give it everything and leave it all on the dance floor and if it's for me it will be and that's when I started booking more and more rather then have to urge and seek attention or think I 'must' book and 'have' this job but instead focused on the performance and expressing who I am as a dancer and performer.
Q: You have travelled the globe teaching and appearing in TV & print ads. Tell us what you love most about travelling for your work. 
Yes, this is definitely the best part!! Once I started traveling I haven't stopped. I love meeting new people, new cultures, new talent it's what keeps me inspired!!! There are opportunities everywhere and traveling makes me feel there are no limits.
I have met incredible people and have been given incredible opportunities due to my flexibility to travel. I've grown and learned so much from traveling. It's something I encourage all to do and especially in my kind of industry and field to keep working. The more out there you can be, the more opportunities you can reach. Traveling enables me to keep it going whether its teaching, choreographing, mentoring, working with Artists on stage or TV and Commercials. It keeps it exciting, takes a lot of courage and risks but is all worth it. When you love it, what you put in comes back to you plus more.
Q: What coming up in the near future for you? 
I definitely plan to work as a choreographer for more artists and launch my own Artist Academy to Training this next generation of Artists, as well as film and music. I have many goals all with the Purpose to inspire artists to reach and create big.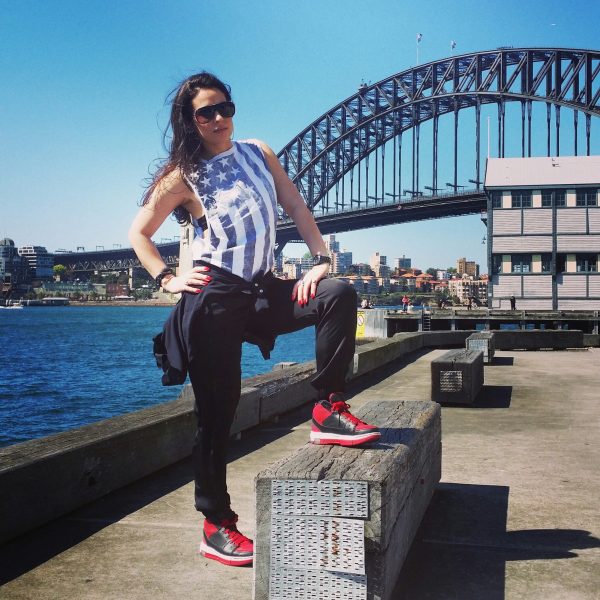 Q: What is the one piece of advice would you give young dancers fresh out of full-time training right now about carving out a career for themselves in this industry?
If you want to be a dancer then dance dance dance everywhere you go! What I mean is don't be a dancer that only takes one or two classes and goes to auditions. Breathe dance and the universe will start to bring in opportunities and go out there make yourself known as a dancer. Now with social media, there are many platforms to use to get out there, then make your goals known. If people don't know what you want and need they can't hire you, help you or connect you with opportunities.
It's a tough industry so you have to remind yourself daily of your goals. Write them down, envision them and plan out what you need to do to achieve them. Who do you need to ask? Who do you need to study? Invest in your craft, give it 100% … it's not an industry for 50% effort.
Q: Many people wonder: "How can you make a living out of Dance?"

Ha… something I've heard a lot that I can't make a living out of dance I need a plan B … you can't dance forever, it's a short career path…. Ok yes, that can be true but let me say, You can make a living as an Artist whatever form of Art, but you must learn the business side of it. Most artists only want to show up and perform but that will limit you!!!
I've always admired people that keep working and booking well. That too is an Art!! It's about communication, knowing people, studying your field, and those that are successful in your field study them! Knowing what is your market, who your audience is, and reaching them. For example, I want to dance in LA I need to know who are the choreographers in this city that choreograph for the artists I want to work with as a dancer. What is their style? When do they teach? Learn their style if you want to be booked by them, study them. Who are the top talent agencies that can get you into doors for auditions or in front of artists for choreography/creative work?
This can all seem overwhelming as much doubt can come. But you must ignore that and push on through. So you must treat it as a career and not a 'sit and wait' type gig if that makes sense. You will only continue to grow and expand more and more. If it's teaching you want then connect with every studio. Get in front of teaching as many classes as you can. I became a better teacher from the hundreds of classes I've taught and continue to.
So you must create your path and you can apply this same formula to any city you live in or travel to – so long as you can work there. Go out there and see which opportunities are awaiting you!! I love Dancers and want to be a part of leading and inspiring the next generation, sharing my story that it's all possible. Just because it seems unreachable it doesn't mean it is. You just need more knowledge and to be surrounded by likeminded and positive people that push you forward.
Instagram: @manuelaworld
Twitter: @manuelaworld
Facebook: Manuela Oliveira