Cast of Magic Mike Live Ready to Sizzle This Summer in the Arcadia Spiegeltent
Opens Dec 17 in Syd, Melb from June 2021
by Heather Clements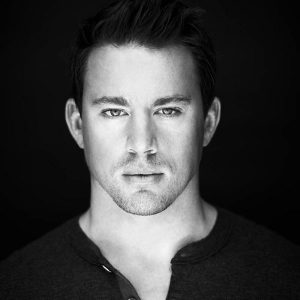 Exactly a year ago, in December 2019, the Australian production of Magic Mike Live was announced with great excitement and star-studded grandeur in Melbourne by creator, and Hollywood star, Channing Tatum, alongside the newly-announced buff and energetic Australian cast. The launch was awesome!
Fast forward twelve months thanks to a global pandemic, the much-hyped international male dance spectacular will finally premiere in Australia under its new custom-made pop-up venue ⏤ The Arcadia ⏤ in Sydney this month. And honestly, there couldn't be a hotter show right now to entice the crowds back into the theatre for live shows this summer with a night of tantalising entertainment like nothing seen before!
One of the first shows to re-open to the public anywhere in the world after Covid19 struck, Magic Mike Live Australia will also be held at its own portable Australian venue, the world's largest purpose-built Spiegeltent ⏤ The Arcadia. It has been carefully erected at its premiere site at Moore Park in Sydney in readiness to welcome eager patrons back to the theatre to see this unique and thrilling show.
Amazingly, all of the original cast announced last year are still on board and more than ready to hit the stage. The Australian premiere cast for Magic Mike Live includes a variety of talents including both international and local dancers, experienced performers as well as newcomers. The entire cast and crew recently returned to Australia where they spent two weeks in mandatory hotel quarantine before jumping into rehearsals in late November. Three of the cast spoke to DanceLife on their last day of quarantine: Blake Varga, Brian Siregar and Max Francisco.

Australian dancer Blake Varga is an exciting young dancer from Queensland who has several productions on his resume including The Bodyguard and Life of the Show as well as appearances on several TV shows as a dancer. Being cast in Magic Mike Live is the biggest job in his career so far. Brian Siregar is originally an American Bboy from Colorado who, after training at AMDA in Los Angeles, has had a very successful career performing with top celebrity pop acts and in several commercials. After being cast in the original London production of Magic Mike Live in 2018 he couldn't turn down the opportunity to do the show in Australia. Max Francisco is an Australian dancer who has embodied the concept of 'living the dance dream' in the USA for the past ten years. Having the dubious honour of being eliminated in the first round of the iconic second season of So You Think You Can Dance Australia in 2009, Max decided to push herself to be better by moving to Los Angeles and training everyday for three months. Eventually, she signed with an agent and has been successfully working in the States ever since. In 2017 she was cast as a swing in the original Las Vegas production of Magic Mike Live and has been with the show ever since. After opening the show in Berlin in 2019, she was asked to join the Australian cast and jumped at the chance to return home to work.
Early in 2020 the entire Australian cast and crew spent 2 months in Belgium learning and rehearsing the show, as well as squeezing in a few performances, before Covid19 shut down the world's entertainment industry indefinitely and they all returned to their respective homes in late March … to wait.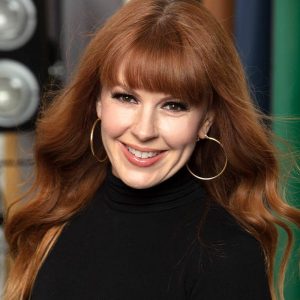 "We all worked together so well while in Belgium," said Blake Varga, referring to c0-director and choreographer Alison Faulk, as well as choreographers Teresa Espinosa and Luke Broadlick.
"We were in Belgium for almost 2 months where we learnt the show, and while we were in the rehearsal studio the crew were building the custom Arcadia tent for Australia next door."
"The rehearsal process was a lot different to other contracts I've done," said Blake. "… As they were creating on us we felt like we were part of the creative side of the show too, it's a team show but also a very individual show as well where we can put our own style and touches into the roles. This is a massive gig for me in my career and I am super excited to start … I'm blown away by the team and the whole production."
After running out his London contract at the end of 2019, Brian Siregar assumed he was headed home to the States when the opportunity to be in the Australian production arose.
"They (the producers) had mentioned they were looking at opening up more shows without mentioning locations … but I assumed I would be going back home to the USA as I had only wanted the year in London, but I went to them and told them I would be open and ecstatic to doing other locations of the show … and a few weeks later they offered me a contract and I had to, HAD TO, take it up because it was in Australia!" said Brian.
Soon after, in December 2019, Brian made his first trip to Australia for the announcement launch of Magic Mike Live Australia. Then he joined the cast in Belgium also.  "It was so crazy meeting new people … I never thought I would be in a show with people from all over the world! Everyone was so excited and how everyone acts in rehearsal is literally exactly how they are on stage in the show. It's a good environment, everyone's happy and there's a good vibe."
A month after opening the Berlin production of Magic Mike Live, Max Francisco found herself in Belgium rehearsing with the new Australian crew. But she is one of the veterans of the show coming to Sydney.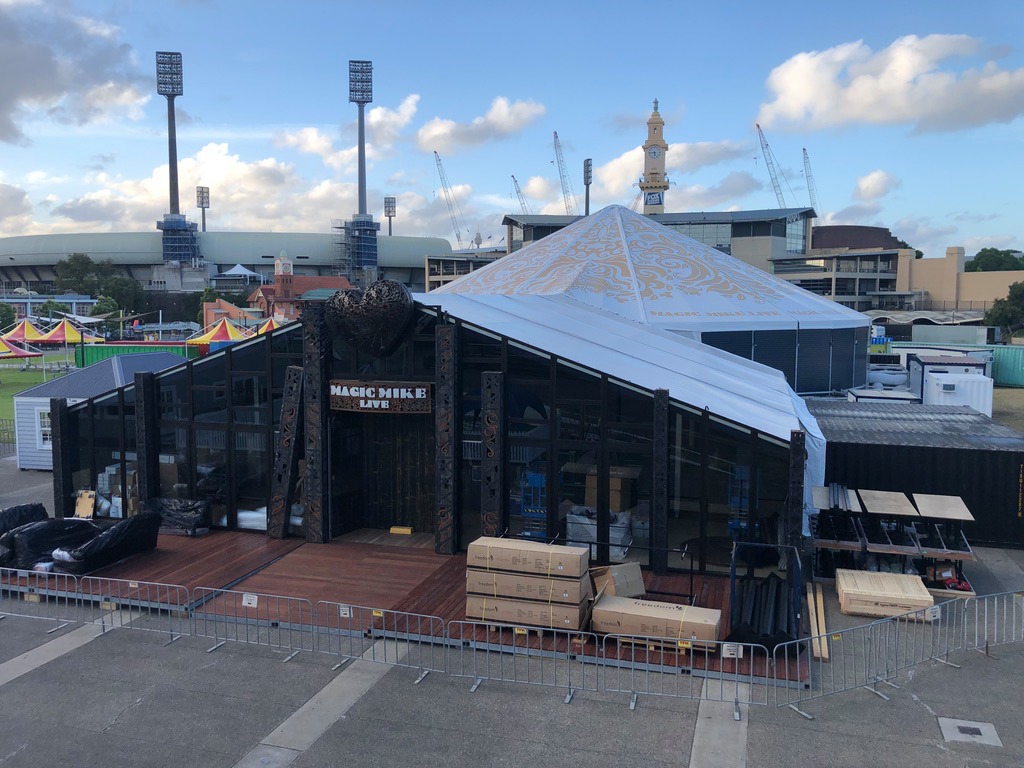 "I have been with Magic Mike Live since it started in 2017 in Las Vegas, when I was a swing for the first two years and also a freelance dancer. It's hard being a swing but also a lot of fun. I actually worked on four different shows at the one time in Las Vegas… I was also doing Post Modern Jukebox, Little Miss Nasty and another dinner theatre show. Most recently I was in the Berlin production of Magic Mike Live in 2019 until the start of 2020," said Max.
"It was during the Las Vegas show when we were having a refresher rehearsal and Alison Faulk had come to run the rehearsals … we were talking and I congratulated her on the opening of the London show and I jokingly suggested she should take it to Australia … and she looked at me and said 'Yeah babe, in 2020!' I grabbed her arm, stopped her dead in her tracks, and said 'Alison I will move home for that.' As I have been in the States for over ten years, she said 'It's all yours!' So I said 'Thank you' and took it."
"I really couldn't be more grateful for this show, because in essence, I branched out to America because my particular style wasn't commercial enough for the Australian dance scene when I started out … so the fact that I get to come home with work is mind blowing for me," said Max.
Whilst in Belgium the cast were witness to the special Arcadia spiegeltent being constructed, which is being specially built for the Australian tour. Brian Siregar describes it as the new 'home' of Magic Mike Live.
"We are in this amazing venue – the Arcadia – which we have created specifically for this tour … where we now have our own Magic Mike venue that we can take with us anywhere. This new venue 'is' the home of Magic Mike now! It's a whole new experience for the Magic Mike Live shows."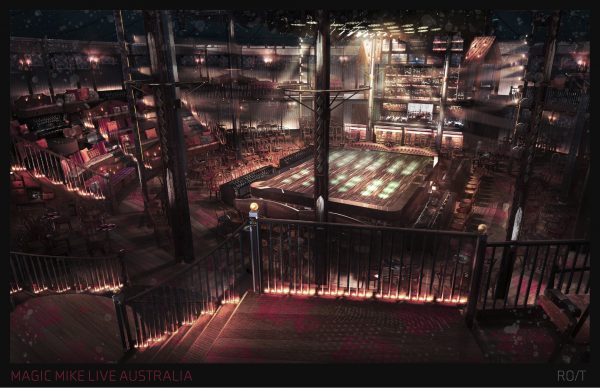 When imagining a setting for Magic Mike Live Australia, the MML team wanted to create their own mythological land ⏤ a modern day Eden where audiences could come and experience one of the most unique shows on the planet in a venue where every detail has been considered ⏤ where every finish tells a story. Arcadia is based on the ancient idea of a place where beings greater than humans ascended to and lived in prosperous delight. It was an Eden where spirits and gods gallivanted in ecstasy.
The productions of Magic Mike Live in Las Vegas, London and Berlin all have their own unique venues. They are permanent residencies, designed to be in the same location for a decade or more. For Australia, the team needed something mobile, but also something that could bring the same level of curation and attention to detail that has become Magic Mike's trademark around the globe.
For the past year, the Magic Mike team has been designing and building The Arcadia with the legendary tent building family at Het Spiegelpaleis in Belgium, who have been building tents for close to a century. Together they have created the largest Spiegeltent in the world where every seat, every staircase, every fixture has been designed and handmade especially for women (!!)
"The new tent is absolutely stunning. The fact that it was custom made, and the biggest Spiegeltent in the world is crazy," said Max Francisco.
Outside there is the signature element of the two storey glass facade with hundreds of arrows embedded in it, all magnetically drawn to this special place. The beautifully designed glass lobby pours out onto a stunning, heated terrace where guests can come early, enjoy a drink and take in the stunning views at Birrarung Marr.
Step inside and you will find a retail store, a box office, an art gallery of Channing's photography, a custom built bar for pre and post show drinks, comfortable seating areas, and a unique food hall concept where you can sample an array of delicious bites. Dual spiral staircases flank the entrance to the performance venue which is one of the most spectacular, in-the-round performance spaces in the world. Equal parts intimate and breathtaking, the 600-seat, two storey venue features a stage in the middle of the room surrounded by plush couches, easy chairs and elegant cafe tables that supplement the traditional theatre seating.
There are repel points throughout the structure so you never know where a performer will land, a rotating, custom built piano that sits atop an elegant grand staircase, and a stunning two storey bar adorned with arrows that were so drawn to this special spot that they made their way straight through the heart on the facade and into the venue.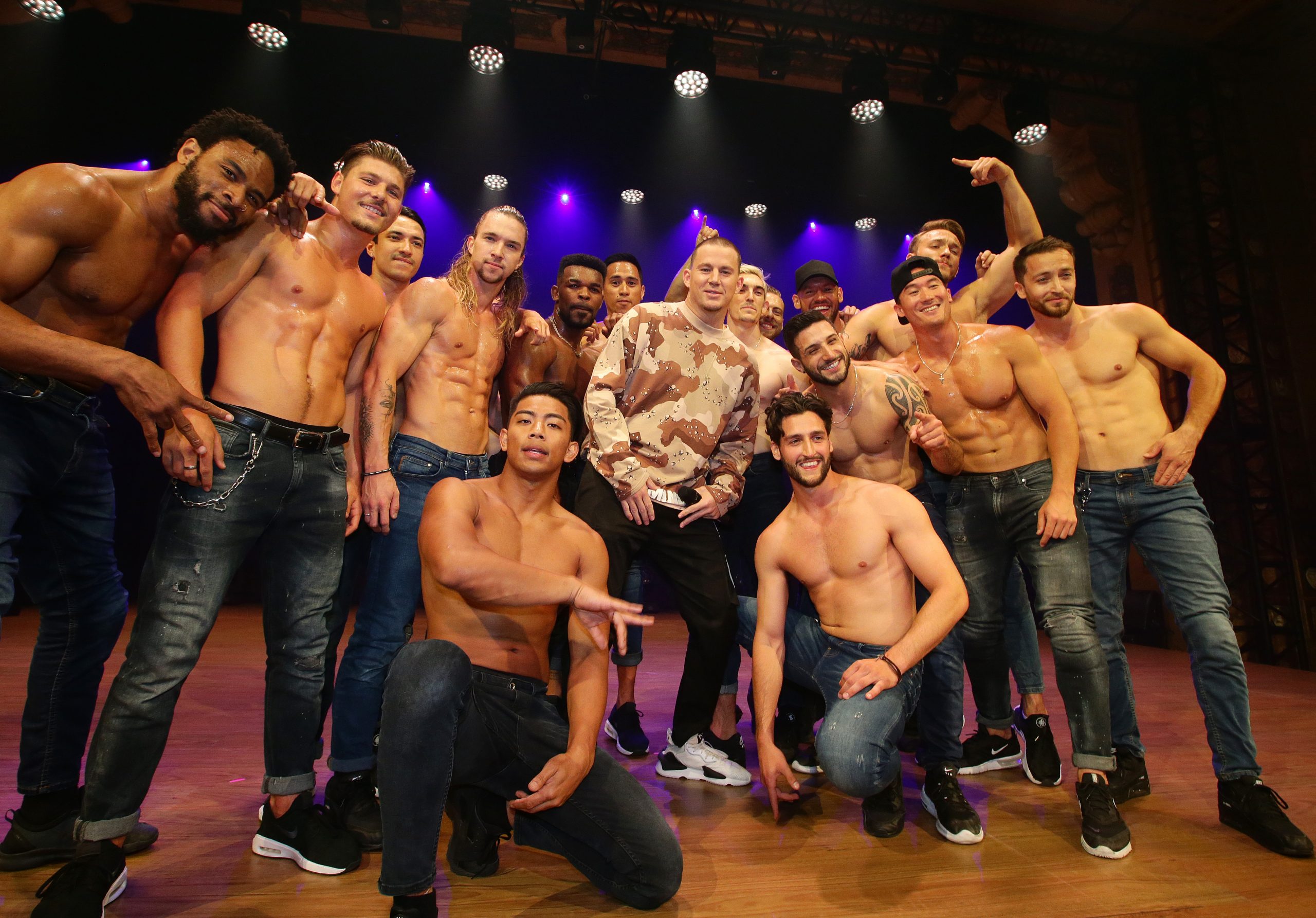 As Blake Varga says, this is going to be a very entertaining show. "You can expect a fun, exciting and enjoyable show. You are going to have a very good time… There is nothing else like it in Australia."
And despite what viewers may know about the Magic Mike movies, this is not a male strip show. In fact, it has some of the most athletic and complex dance and movement choreography ever seen on stage. The cast especially loves it because they get to show their personalities on stage. Unlike most other stage show, these dancers are not playing a character role … they get to mostly be themselves.
"The choreography is still based on the concept of the MML show but we each get to add our own little flairs," said Blake. "Like, there is a bit of aerial, and some tap, as we each bring our individual talents to the overall show."
"When we did the show in Belgium I really enjoyed it, because it is more my style of dance. It's a really commercial style of show, and I like to change it up in my jobs as a dancer. I look forward to doing every show, it's so cool."
"We are literally ourselves," said Brian Siregar, agreeing with Blake's sentiment about individuality. "One of my favourite things about being in this show, even in London, is that the choreographers and whole creative team just want us to be ourselves. And that's the best thing as a performer, to be ourselves, because it means we don't have to play a role because it;'s not a character based show."
"I will not lie … it is an athletically and physically tough show, but it keeps us in shape. But with the music it is just such a good high energy show for the dancers. It's like a brotherhood on stage."
Brian describes being in Magic Mike Live as the best experience of his life so far, and credits the understanding and supportive production team for this claim.
Max Francisco describes her now refined dance style as commercial jazz/burlesque, and as one of the only female cast members in Magic Mike Live, she is enthusiastic about the show for the male cast.  "There are so many boys in the cast, but the thing that makes MML so special is that each dancer was chosen for their individuality. We've got tap dancers, musicians, singers, breakers … they are in the show because they are unique and have different styles and strengths."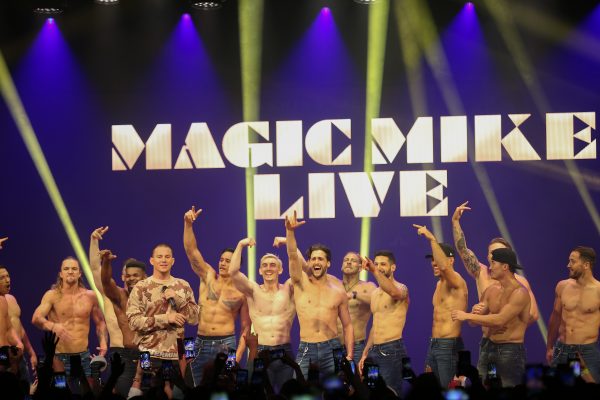 "I really can't express enough how much this is a unique show. People think they know what to expect because of the title and the Magic Mike movies, but in reality, it is one of the most skilful, entertaining and surprising shows that I have ever seen, or been blessed to be a part of. I saw the show when it opened in Las Vegas, even before I was in it, and I was hanging off the balcony drooling. Not even because the men are beautiful, but the visuals are stunning. It really takes your breath away. It has since been revamped for Berlin, new numbers added and because of Covid now, the show's been tweaked for the audience in a whole new way to keep it fresh," said Max.
Max is coy about her role as the only female performer (alternate and swing by newcomer Claire Bilson) in the show when asked about her role.
"I think that should be seen, not told. Mainly because the show is so interactive, and we do have ways of interacting with the audience even with Covid protocols, which is going to be amazing, and my role is pretty much to perform what every woman's fantasy would be. I am a bit of a surprise so I will leave it there, and to your imagination."
But is it raunchy? Well, not according to Max.
"People should come see MML because they are going to experience something they are not expecting. Whatever they're expecting … This is not it!
"Even with the choreography … people think they know what it is going to be because of the movies, but when I tell you this show is advanced … it is so amazing! It is really something you can only experience live.
"I wouldn't say it is raunchy … it's more a sensual and excitement-filled show."
But then again, "It's gonna be the sexiest thing you've ever seen on stage!," says Brian.
***
#MagicMikeLiveAu
MAGIC MIKE LIVE
SYDNEY  ⏤ The Arcadia, Entertainment Quarter, Moore Park
From 17 December 2020
Bookings: www.ticketmaster.com.au/magicmikelive