ENVISION Double Bill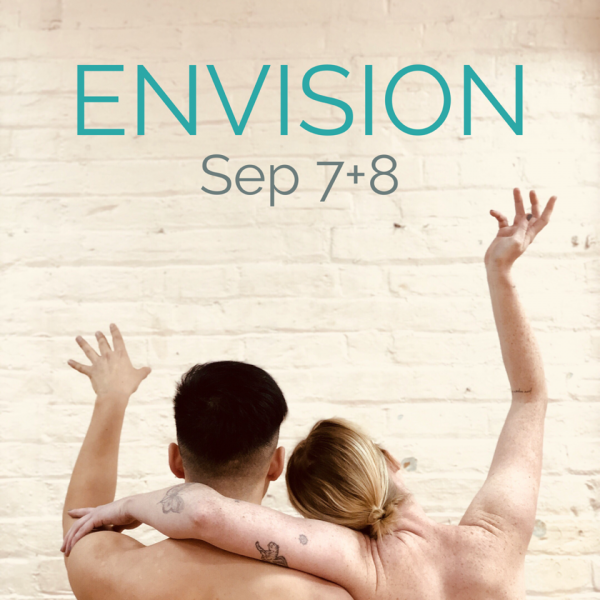 Bold New Work by Innovative Dance Company
PLUS… WIN TICKETS!! We have 2x double passes to giveaway to the Friday 7th September performance of ENVISION at 8pm. To enter send in your name and phone number to win@dancelife.com.au with the subject title 'Envision', OR 'like and share' our social media posts on this article. Entries close August 24th. Winners drawn at random.
Lion Heart Dance Company (LHDC) is preparing to unveil its new work – ENVISION – at The Space Dance and Arts Centre this September 7th and 8th.
Established in 2015, the company has produced numerous shows in Melbourne, including Table of Eight, Fabricated and The Scarlet Trace as well as the innovative Inhabit Dance Festival under the direction of Benjamin Curé.
Lion Heart Dance Company (LHDC) strives to connect the community with dance by "creating art that moves the heart". The company is not only committed to providing high quality dance that allows professional dancers to showcase their creative talent, but also to nurturing emerging dancer and choreographers.
This year, the company embarks on a new journey as it presents ENVISION – a double bill with works by company director Benjamin Curé and long-term company artist, Skylar Delphinus. In a bold move, the company's latest work will break away from it's previous narrative-driven style of lyrical dance work to instead present two powerfully reflective contemporary dance works; one future-focussed, the other retrospective.
Curé's work, Dystopic, is a bleak exploration of some of the problems with social disconnection in a technologically-driven, consumeristic society. The second work, Dear Lover, has already received numerous accolades during it's showing in May as part of Inhabit Dance Festival. This work, by Delphinus, is a raw and intimate offering that beautifully melds spoke word poetry, excerpts of love letters and interviews with dance.
Alongside this season of work is an accompanying schools program. Offering high school aged dance students a chance to take class alongside the company artists, view the show and take part in a Q&A, the program has been and incredible initiative to inspire the next generation of dancers.
With a mission to "create art that moves the heart" and a vision to fuel the industry with "passionate artists and purposeful work", this dynamic company is rapidly expanding and firmly cementing it's place as a powerful addition to the Melbourne dance scene.
For more info contact info@lionheartdancecompany.com
ENVISION | Lion Heart Dance Company
Friday September 7th & Saturday September 8th
Shows at 2pm & 8pm
The Sky Deck at The Space Dance and Arts Centre, 318 Chapel St, Prahan
Bookings: www.lionheartdancecompany.com