Calling Aspiring Dance Filmmakers for Workshops and Masterclasses
July 9 – 11, Gala Screening July 11
Bigger and better in its second year, Inspired Dance Youth Film Festival is a unique three-day immersion in dance filmmaking via an inspiring program of masterclasses, workshops and talks.  The weekend is crowned by the Inspired Dance Youth Film Festival Gala and Awards Ceremony on Sunday July 11.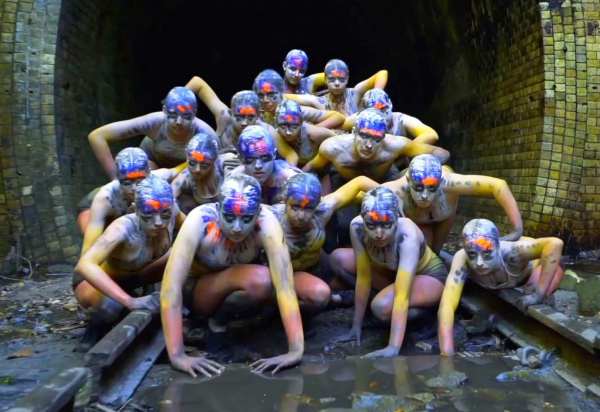 The mission of Inspired Dance's youth festival is to inspire and educate young dancemakers as they start their creative journey. Inspired Dance gives students aged 13-17 the opportunity to engage personally with some of Australia's finest dance artists and to learn from their knowledge and experience.
In this unique project, students will get the chance to work with the masters to create a dance video. Not only will they get the wealth of knowledge and experience that each choreographer has to give, but they will also get to feature in a dance video to be presented at the Inspired Dance Film Festival held in November 2021.
"The fusion of dance and the camera intrigues me.  With the rise of social media platforms, the camera has become an added element of dance that requires its own choreography," said Dein Perry, who is an Ambassador for Inspired Dance along with Australian dance luminaries Kelley Abbey, Jason Gilkison, Todd McKenney, Sarah Boulter, Aaron Cash, Deborah Brown and Stephen Tannos.
The choreographers will work with the students and teach a fantastic dance sequence, with the final portion of each session spent working with our professional camera team, to film the sequence. This not only gives them a chance to learn from the best, but it also gives them amazing insight into how the choreographers create for film and work with a camera team.
The final edited video will be made available after the November screening for the students to keep forever!
Inspired Dance Youth Film Festival is dedicated to the future of the dance film industry and the young people who will make that future. Read more about Inspired Dance here.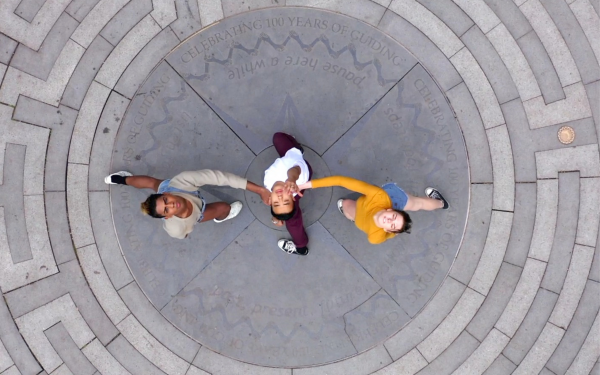 This is a dance film festival with a difference. The Festival's mission is to inspire, engage and educate the young through a program of dance masterclasses, film workshops and talks from experts in the personal skills needed to thrive.
The July Festival includes the following workshops and masterclasses with the 'best of the best':
Tap with Dein Perry ⏤ internationally acclaimed creator of stage shows Tap Dogs and Steel City and the movie Bootmen.
Contemporary with Sarah Boulter ⏤ partner at Ev&Bow dance studio and an award-winning choreographer.
Funk/Hip Hop with Stephen Tannos  ⏤ choreographer, director and dance filmmaker
Jazz/Musical Theatre with Amy Campbell ⏤ performer, choreographer, and resident director for the Australian production of Hamilton.
In-depth workshop with co-founder and director of the influential SmartFone Flick Fest Angela Blake shows how to make a cinematic quality film on your smartphone.
Stephen Tannos and his team get down to the nuts and bolts of successful dance filmmaking through discussions about collaboration, craft and much more.
Counsellor, life coach and former music theatre performer Will Centurion guides participants working in the performing arts to a better understanding of how to face and overcome challenges, find ways of coping, understand feelings and behaviours and build creative confidence.
The three-day festival culminates on Sunday 11 July with the Red-Carpet Gala Screening of film finalists in the 2020 competition and the Awards Ceremony honouring winners in each category.
"VentureCrowd is proud to be the founding sponsor of Inspired Dance. In a media landscape that is dominated by quality niche content delivered directly to viewers digitally, we believe Inspired Dance has the potential to be the premier global dance on film festival." – Steve Maarbani, CEO of VentureCrowd.
For the full Inspired Dance Youth Film Festival information with schedule of masterclasses and workshops visit: inspireddance.com.au/id-youth-film-festival/
INSPIRED DANCE YOUTH FILM FESTIVAL
9 – 11 July 2021
Entertainment Quarter, Sydney
Tickets:  events.humanitix.com/inspired-dance-youth-film-festival
Receive a 15% discount when buying four or more events in the one booking