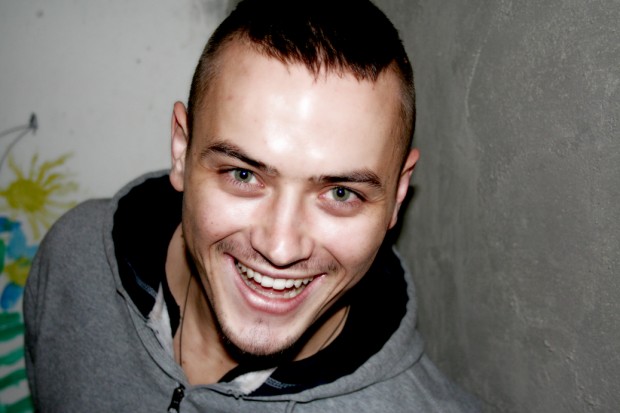 As a child, all I had my eyes set on was being a professional dancer. It's always been my chosen profession and it's kept me earning cash for the last 12 years. What I had no idea to expect though was the thrilling, and unusual nature of the lifestyle that comes with.
As an independent contemporary dancer in Australia I have a life that I love, and I wanted to share with you a little about this exciting way of living.
To start with, the contemporary dance industry is very different from the commercial scene. Most contemporary dancers don't have agents to represent them and employment is usually based on reputation. As an example, even though I've been working almost non-stop since, the last audition I went to was in 2004 in Paris for DV8 Physical Theatre in London.
Mostly a choreographer will see you performing and contact you to be in their next show. Projects and shows are scheduled months, sometimes years in advance. At the moment I am scheduled to work with six different choreographers, on seven different shows, in four different countries all the way up until January 2010!
A show can take up to six months full time to create, and can be spread out over a year or two. Currently, Meryl Tankard and I are making a solo work that won't be performed until May next year, which we started work on in April this year!
Shows are mostly funded by the government, and are approved by an application process. Each year there are a number of funding rounds. Approval can sometimes take months and is never assured, so juggling one's schedule to have consistent work can be an art in itself.
We train a lot. Most projects are run on a full time schedule. Sometimes up to 46 hours of dancing a week. For contemporary dance, we train in classical ballet, modern, acrobatics, yoga, and quite often specialist classes in a particular martial art or dance style.
We also travel more than most professionals I know. Up until two months ago, I hadn't signed a housing lease since 2003! I'd been living in hotels and accommodation all over Australia and Europe. For example in May and June of this year, I lived in Scotland whilst creating a show with a company there. Depending on the contract, employers usually pay for my accommodation, travel, and also pay my wage plus a daily allowance for food etc. Pretty good deal huh!
Although it's exciting to travel so much and work with many different people, it can take it's toll. My suitcases wear out, I sometimes get sick of not being able to cook in my own kitchen, or use my own laundry and I am always having to say goodbye to great friends. Now I still travel all the time, but I have a great house to come home to.
I hope this has given a little insight into what it's like as a professional contemporary dancer. If you want to know anything else – just be in touch.
Until next time,
Paul White.
Paul White's Blog Is Proudly Sponsored By IKIN DANCE



Ikin Dance is a well established organisation owned and directed by SYTYCD star Anthony Ikin. It provides dance and fitness programs for young people, industry professionals, and for those who just love to dance and get fit for life.