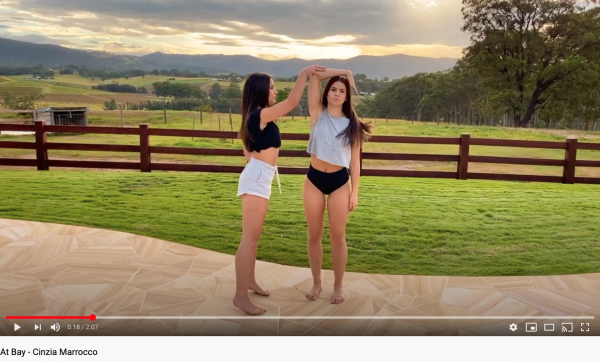 Isolation Inspires Dancer to Create Dance Video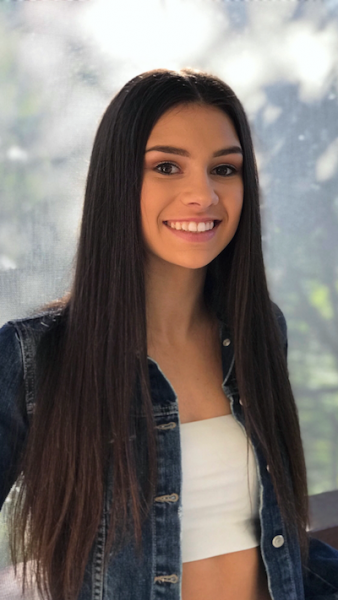 Despite having a big family around her, Cinzia Marrocco was inspired to create a short dance video while in isolation at home in Warriewood, NSW. Cinzia, 19, is studying a Bachelor of Dance at the Academy of Music and Performing Arts (AMPA) and has realised during the COVID19 shutdown how important to her interaction is to the art of dance.
Cinzia choreographed and edited the short film and is also the feature dancer along with her sister Lidia, 21, while her younger sister Alessia, 14, was the videographer. The video, titled At Bay, is set to Billie Eilish's haunting tune 'When The Party Is Over' and is available to watch on YouTube.
This work explores how the nature of relationships comes into question as a result of isolation. Further, it highlights the dependency humans have on one another, as emotions of loss and loneliness arise due to isolation.
"I have family around me but not being able to see my friends and create movement with them, or another person physically, has really inspired me. I realised how much people depend on others when we are creating. So I created this independently and asked my sister to dance with me to symbolise that 'somebody' we need to depend on in the creative process," said Cinzia.
"It shows how I am struggling as a dancer being alone, just as people are struggling being in isolation at this time … it is a metaphor I guess … lots of people are struggling in different ways right now."
Put together over a couple of days, At Bay starts with a montage of the faces of Cinzia's friends whom she dearly misses being able to visit and interact with. The video then proceeds to show  Cinzia trying to dance on her own and cutting in and out of performing with another person, highlighting the desire to have physical interaction. Like dance students everywhere, Cinzia's studies and training has been interrupted with learning having to move online. However, she is disappointed that her dance composition projects have had to be cancelled due to the inability to work in groups on choreography.
When asked why she titled the dance video At Bay, Cinzia said she it is because she is hoping to keep everything 'at bay'. "To be at bay is to keep everything the same with nothing changing into a bad zone… I am trying to keep my emotions at bay during this period and not overthink the situation."
Due to graduate at the end of the year, the viral pandemic is placing Cinzia's – and everyone's –  future into uncertainty. Cinzia still hopes to be able to dance and create after this is all over, and continue to create contemporary dance in the future even though the prospects are unknown at this time.
You can watch At Bay here.